PRINCE2® 2017 Foundation (DE) (In German) Online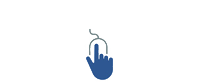 {{ configuredPrice() | currencyFormat }} AUD + GST

PRINCE2 Foundation introduces you to the PRINCE2 method enabling you to act as an informed member of the project team within a PRINCE2 environment.
ILX Group's proven PRINCE2 Foundation online learning solution is approved and accredited and contains everything you need to gain your Foundation level certification.
The course is of the highest quality and is used by more people worldwide than any other PRINCE2 online training course. Our pass rates are well in excess of the national average.
About This Course
What's included?
Reviews
The course also includes support from an experienced PRINCE2 trainer. It is ideal for anyone looking to train in their own time, pace and location to suit them. It takes around
10–12 hours to complete.
Course Syllabus
Course Introduction
The history, need for and benefits of PRINCE2
PRINCE2 Overview & Principles
Key Elements of PRINCE2
The PRINCE2 Manual
Structure of a PRINCE2 Project
PRINCE2 Processes
The PRINCE2 Process Model
Process and Sub-Process Summary
Information Flow
Process Model Walkthrough
PRINCE2 Themes – Part 1
Business Case
Organisation
Quality
Plans
PRINCE2 Themes – Part 2
Case Study
Example of a PRINCE2 project
Printable PRINCE2 documents
PRINCE2 Exam Technique
How to approach the PRINCE2 Foundation Exam
Mock Exam Simulator
Featuring sample questions from the PRINCE2
Foundation Examination
PLUS…
The PRINCE2 Template Manager
A comprehensive collection of document templates
to kick-start your implementation of PRINCE2.
Target Audience
Contractors / consultants who need a fast, flexible training course
Individuals looking to start a career in the Project Management and PRINCE2 environment
New and experienced project staff
People who wish to progress up to Practitioner training
Project team leaders and their staff
Pre-Requisites
The Foundation qualification is also a pre-requisite for the Practitioner qualification.
Multiple choice format
75 questions per paper
5 questions to be trial and not counted in scores
35 marks required (out of 70 available) to pass - 50%
Closed book
Materials
This course includes 12 months web access to ILX Group's accredited multimedia online training, providing all you need to get through the PRINCE2 Foundation exam first time:
12 months online access to our accredited PRINCE2 Foundation course
Full tutor support, plus many additional materials to help put PRINCE2 into practice
PRINCE2 Foundation mock exam revision tool
PRINCE2 Process Map
Optional extras:
These options are also available during the checkout process to enhance your learning experience:
PRINCE2 manual - you may also wish to purchase the 'Managing Successful Projects with PRINCE2®' manual, as an additional extra. There is some reference to this manual during the course; however it is not essential reading.
Backup disc - order a disc in either Windows or Mac format with the online course; the disc will be valid for 12 months and is a great reference tool post-qualification.
PRINCE2 Foundation exam fee - Online exam with remote invigilation to be taken up to 12 months after purchase when you are ready (Included with the PRINCE2 Foundation Online with Exam course only)
Rating: 4 - from 1219 reviews.
I liked the service i been provided by the instructor and the engagement with us to resolve our queries.
I attended the Prince2 foundation course. I found the instructor to have a good knowledge of the subject matter which he passed on without making it too diffacult. I intend to take my Practitioner course with them also.
System is easy to use and the person montoring the exam was very clear and professional
The trainer and the classroom experience were very good but the administration and pre-course organization need definitively to be improved.
Once I had got used to the ILX interface, I found that everything flowed as I was able to test my knowledge during each lesson, and then afterwards in the selection of games. I was able to progress from knowing very little to having confidence that I was able to pass the exam. Not only were the games enjoyable to do, but also helped me to identify the areas where I needed to concentrate. As I was struggling to find any study time, when I spoke to ILX, they were able to assist, which enabled me to complete the course successfully.
The classroom course was cancelled multiple times. Ended up having to change to online which will be more difficult to complete due to competing demands while in the office.
All the people I liaised with understanding, helpful, positive and encouraging. The software itself was really well done. I couldn't get to a classroom session as they were either too far out in the future, not in English or I would have had to travel to the UK. The online classroom gives the flexibility you need to get through the material. I wish I had of realised earlier about the app, when I finally got the app it was really helpful and convenient - for reading over on the Metro etc for revision, and it also allows you to do the quiz questions per section without having to go through whole session to get to the questions. The games made it fun, and the practice exam was very useful.
Would definitely recommend to others. Excellent course and trainer.
Need to provide PDF copy of material. Notes were a newer version than the exam. Not fair.
About The Qualification
The purpose of the Foundation level is to confirm you have sufficient knowledge and understanding of the PRINCE2 method to be able to work effectively with, or as a member of, a project management team working within an environment that supports the PRINCE2 methodology.
The purpose of the Practitioner level is to confirm you have achieved sufficient understanding of how to apply and tailor PRINCE2 in scenario situations. The candidate must have passed the PRINCE2 Foundation exam prior to taking the Practitioner examination.
Read More