PRINCE2® 2017 Practitioner (DE) (In German) Online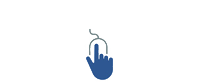 {{ configuredPrice() | currencyFormat }}

Lernen Sie durch die PRINCE2 Practitioner-Qualifizierung, wie man unter Anwendung der PRINCE2 Methodik seine eigenen Projekte durchführt und managt. Unser eLearning können Sie an Ihr eigenes Tempo anpassen.
About This Course
What's included?
Reviews
Practitioner ist die zweite der beiden Prüfungen, die Sie bestehen müssen, um ein zertifizierter PRINCE2 Practitioner zu werden. Bei der Prüfung wird getestet, ob ein Kandidat in der Lage ist, PRINCE2 für den Betrieb und das Management eines Projekts anzuwenden und individuell anzupassen. Ein erfolgreicher Practitioner-Kandidat sollte – mit entsprechender Anleitung – die Methode auf ein echtes Projekt übertragen können.Der Kurs entspricht dem Lehrplan von 2017.
Lernergebnisse
Nach Abschluss des PRINCE2 Practitioner eLearning-Kurses sollten Sie:
Die PRINCE2 Prinzipien im Projektkontext anwenden können
Die relevanten Aspekte von PRINCE2 Themen im Kontext anwenden und individuell anpassen können
Die relevanten Aspekte von PRINCE2 Prozessen im Kontext anwenden und individuell anpassen können
Course Syllabus
Einführung und Prüfungstechnik
PRINCE2 Prinzipien
PRINCE2 Themen
Business Case
Organisation
Pläne
Risiko
Qualität
Änderungen
Fortschritt
Mit einer aktivitätsbasierten Fallstudie
Prozesse
Start eines Projekts
Initiierung eines Projekts
Kontrolle einer Stufe
Management der Produktlieferung
Grenzen abstecken
Leitung eines Projekts
Abschluss eines Projekts
PRINCE2 Durchlauf
PRINCE2 Practitioner Prüfungssimulator
Practitioner Beispielprüfungen
Ebenfalls beinhaltet ...
Der PRINCE2 Vorlagenmanager
Eine umfangreiche Sammlung von Dokumentenvorlagen, die Ihre PRINCE2 Implementierung in Schwung bringt
Glossar
Häufig gestellte Fragen (FAQ)
Schulungsleitfaden zur Lernorientierung
Fragen im Prüfungsstil und Begründung
Target Audience
Dieser Kurs eignet sich für:
Projektmanager und angehende Projektmanager
Weitere wichtige Mitarbeiter, die mit dem Konzept, der Entwicklung und der Umsetzung des Projekts betraut sind, darunter:
Mitglieder des Projektausschusses (z. B. Projekthauptverantwortliche)
Team-Manager (z. B. Produktlieferungsmanager)
Projektsicherung (z. B. Geschäftsveränderungsanalysten)
Projektunterstützung (z. B. Projekt- und Programmbüromitarbeiter)
Operative Vorgesetzte/Personal
Pre-Requisites
Die Prüfung hat folgendes Format:
150 Minuten Prüfungsdauer
42 richtige Antworten aus 75 Fragen werden zum Bestehen benötigt = 55 %
Hilfsmittel erlaubt (nur offizielles PRINCE2 Handbuch)

Voraussetzungen für die Practitioner-Qualifizierung
Um die PRINCE2 Practitioner-Prüfung zu absolvieren, müssen Sie nachweislich zuvor eine der folgenden Prüfungen bestanden haben:
PRINCE2 Foundation
Project Management Professional (PMP)®
Certified Associate in Project Management (CAPM)®
IPMA Stufe A (Certified Projects Director)
IPMA Stufe B® (Certified Senior Project Manager)
IPMA Stufe C® (Certified Project Manager)
IPMA Level D® (Certified Project Management Associate)
Nur aktuelle Zertifikate gelten als Leistungsnachweis
Die Verschiedenen IPMA-Verbände legen diese Zertifikate unterschiedlich aus, z. B.:
In Großbritannien nimmt die Association for Project Management (APM) zugleich die Funktion des IPMA-Verbands ein; besuchen Sie www.apm.org.uk Die APM Level D Zertifizierung ist deren APM (P) Zertifikat
In den USA nimmt die American Society for the Advancement of Project Management zugleich die Funktion des IPMA-Verbands ein; besuchen Sie www.asapm.org/. Das ASAPM Level D Zertifizierung ist deren Certified Project Management Associate Zertifikat.
Zum Lesen der vollständigen Geschäftsbestimmungen von AXELOS hinsichtlich der Voraussetzungen bitte hier klicken..
Materials
Im Umfang enthalten

12 Monate Online-Zugang zu unserem akkreditierten PRINCE2 Practitioner-Kurs
Uneingeschränkte Unterstützung durch Tutoren und viele weitere Ressourcen, die Ihnen bei der Umsetzung von PRINCE2 behilflich sind

Optionale Extras:

Offizielles PRINCE2 Handbuch
PRINCE2 Practitioner-Prüfung: Gültig 12 Monate lang ab Erwerbsdatum Prüfung wird online über Fernaufsicht durchgeführt
Backup-CD – Als optionales Extra ist bei diesem Produkt eine Backup-CD erhältlich, die während der Kurslizenzperiode genutzt werden kann. Die CDs sind nicht übertragbar und können nur von dem registrierten Teilnehmer genutzt werden.
PRINCE2 Practitioner Prüfungssimulator
PRINCE2 Prozesslandkarte
Rating: 4 - from 1219 reviews.
I liked the service i been provided by the instructor and the engagement with us to resolve our queries.
I attended the Prince2 foundation course. I found the instructor to have a good knowledge of the subject matter which he passed on without making it too diffacult. I intend to take my Practitioner course with them also.
System is easy to use and the person montoring the exam was very clear and professional
The trainer and the classroom experience were very good but the administration and pre-course organization need definitively to be improved.
Once I had got used to the ILX interface, I found that everything flowed as I was able to test my knowledge during each lesson, and then afterwards in the selection of games. I was able to progress from knowing very little to having confidence that I was able to pass the exam. Not only were the games enjoyable to do, but also helped me to identify the areas where I needed to concentrate. As I was struggling to find any study time, when I spoke to ILX, they were able to assist, which enabled me to complete the course successfully.
The classroom course was cancelled multiple times. Ended up having to change to online which will be more difficult to complete due to competing demands while in the office.
All the people I liaised with understanding, helpful, positive and encouraging. The software itself was really well done. I couldn't get to a classroom session as they were either too far out in the future, not in English or I would have had to travel to the UK. The online classroom gives the flexibility you need to get through the material. I wish I had of realised earlier about the app, when I finally got the app it was really helpful and convenient - for reading over on the Metro etc for revision, and it also allows you to do the quiz questions per section without having to go through whole session to get to the questions. The games made it fun, and the practice exam was very useful.
Would definitely recommend to others. Excellent course and trainer.
Need to provide PDF copy of material. Notes were a newer version than the exam. Not fair.
About The Qualification
The purpose of the Foundation level is to confirm you have sufficient knowledge and understanding of the PRINCE2 method to be able to work effectively with, or as a member of, a project management team working within an environment that supports the PRINCE2 methodology.
The purpose of the Practitioner level is to confirm you have achieved sufficient understanding of how to apply and tailor PRINCE2 in scenario situations. The candidate must have passed the PRINCE2 Foundation exam prior to taking the Practitioner examination.
Read More