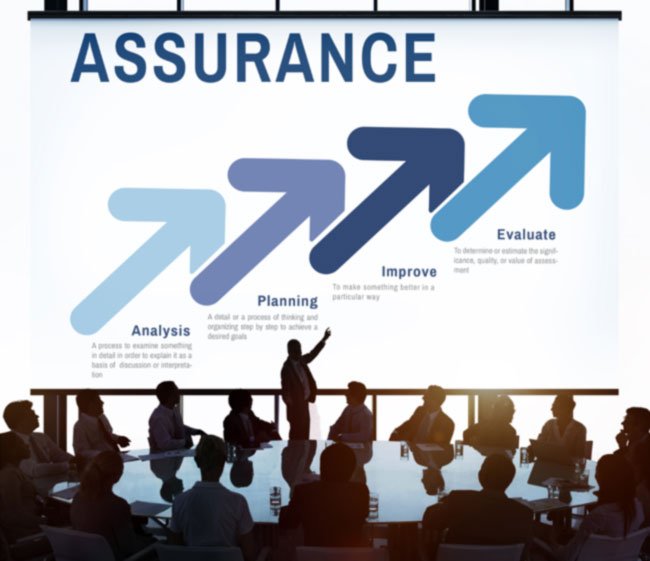 3 Reasons Project Assurance is Vital to Success
Posted on Wednesday, 24th May 2017 08:12. Submitted by ILX Marketing Team
Assurance is when the project board objectively assesses a project's performance. This assessment considers whether users' requirements are being met, and if the project's intended benefits outweigh its costs. In spite of this, project assurance remains an underutilised aspect of PRINCE2. In their annual Pulse of the Profession Report (2015), the Project Management Institute reported that inadequate requirements management was the cause of failure for 47% of unsuccessful projects. These 3 benefits should remind project managers and their teams of the ongoing importance of project assurance.
It necessitates a well-rounded and thorough definition of project success
There are three main components of project assurance:
Business assurance measures project performance against its projected benefits to the organization. Is it an effective use of the company's resources, for both finances and manpower?

User assurance considers the intended recipients of the project outcome, be it a product or service, and if they are being met.

Specialist assurance measures how suitable the delivered solution is for software and technical requirements.
Remember that project assurance does more than highlight important project issues. It also prevents non-critical issues from being blown out of proportion.
It promotes objectivity in gauging project success
As previously stated, project assurance means that a project board, rather than the project manager, evaluates project performance. Each member of the project board represents the three main parts of assurance:
The Executive oversees business assurance

The Senior User is responsible for user assurance

The Senior Supplier represents those handling project production, in other words, specialist assurance
The project board must be somewhat removed from daily operations. This minimises biased reporting, and encourages transparency between the project team and stakeholders.
It creates a culture of shared responsibility in an organization
PMI's 2015 Pulse of the Profession Report states that "less than two-thirds of projects and programs have actively engaged executive sponsors." This can lead to more widespread disengagement. Often coupled with that is poor distribution of responsibility. All this leads to a culture of blame when projects fail to meet their goals.
Project assurance turns a culture of blame into a culture of responsibility. This means the project board and team need an open dialogue about the project's progress, positive or negative. Project assurance combats any form of scapegoating. Instead, it unites project teams and stakeholders in pursuit of common goals.
With the importance of project assurance in mind, you can begin to implement it for your next project. It is highly recommended to use a Project Initiation Document (PID). With this, assign roles on the project board and set goals and standards for them to evaluate. Emphasise the importance of the PID as a point of reference. This will help clarify the goals and standards if needed, so individual responsibilities won't be mitigated. PRINCE2 operates as an exemplary standard for best practice in project management. Project managers and companies can make the most of PRINCE2 in their operations through our accredited training solutions. Make today the day you transform your career and organization.