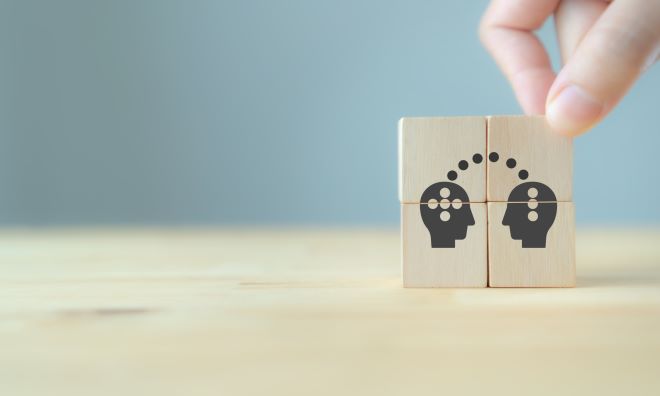 Employee cross-training: 5 incredible benefits of this skill-sharing practice
Posted on Wednesday, 5th January 2022 18:24. Submitted by ILX Marketing Team
Employee cross-training is the practice of training team members to perform tasks outside their typical roles. Implemented well, skill-sharing practices shouldn't burden employees, but empower them to provide support in the interest of the company. The key to this approach is aligning all workers with your company's vision so that they understand exactly what it takes to achieve success.
Successful organisations use cross-training to accelerate employees with talent potential. Where promotion isn't necessarily viable – such as within an SME with a flatter hierarchical structure – cross-training can allow talents to side-step into new roles. Cross-training can be used to upskill new recruits too. Rather than expecting employees to have the exact skills and knowledge needed for a role when they start, providing training opportunities and skill-sharing can give them the breadth of knowledge they need to perform at their best within the company.
Cross-training takes a number of forms but most commonly will involve mentoring, guidance and lessons from peers, or completion of a professional training course. For example, our PRINCE2 Foundation course is ideally suited for Project Managers, but the framework can be of great benefit to Business Change Managers, Product Delivery Managers, Programme Office Personnel and Operational Line Managers, amongst others. Through undergoing accredited training in a wider area, professional's skills are expanded, and the business benefits.
Read on to find out how sharing skills can have huge benefits in the project profession.
Keeps the job interesting
Monotony is a key reason for employees to leave their roles. By introducing skill-sharing practices, companies are providing their employees with a diversity of experience and ensuring their work-life has variety. The result? Improved rates of longevity, but more on that later!
Varying employee experiences keeps them interested, expands their knowledge and capabilities, and creates happier, more motivated workers. The more motivated workers are, the more engaged and productive they are. Cross-training also opens the door for employees to take on tasks within other roles and even side-step in their careers should they wish to.
Allows employees to step in
Covid-19 has taught us that things can change in an instant, and in that way, agility is king. Cross-training employees to be proficient in other roles allows them to step in should a fellow employee get sick, or be pulled away from their role for any reason. It lessens the need to outsource, which can be costly, and limits interruption too.
From an employee standpoint, this strengthens team working and collaboration. Staff know that should they need to be off work, there are people that can jump in to cover their duties. In this way, cross-training also helps to improve agility, as teams are increasingly able to adapt and react. Ensuring roles are covered is key to critical functioning and business continuity, and cross-training provides that assurance.
Builds empathy within teams
The pandemic has also proven the importance of empathy. An incredible soft skill to possess, empathy can be a tricky skill to cultivate. However, through cross-training and skill sharing, it is possible to develop empathy within your workplace and teams. Cross-training builds understanding by showing staff exactly what it is their colleagues do.
Take, for example, the role of the graphic designer on a web build. To the developers, their job may seem straightforward, but it is only when they learn more and train in the field, that they appreciate the level of skill, creativity and accuracy involved. With improved empathy, teams corporate better, and unite to work towards a shared vision.
Fills a skills gap
We've spoken about it before in the PRINCE2 blog, and we will speak about it again – there is a huge skills gap within the project profession! And the gap widens as job openings demand specific skill sets that even qualified graduates don't possess. To counteract this, organisations must look to cross-training as the solution.
Cross-training increases the opportunities for existing employees, but also creates a space to recruit new talents to enter the workforce and offer them advancement, whilst importantly, filling the skills gap. Skill-sharing practices offer employees the opportunity to grow and benefit their careers. At the same time, those employees become greater assets for the business.
Improves retention
The saying goes 'prevention is the best cure', and when it comes to The Great Resignation this could not be more true. Employees are leaving their jobs at an unprecedented rate which is harmful to businesses. Recruitment is costly, detrimental to productivity and even damaging to reputation, and so retention must become a top priority for companies.
Not only does cross-training offer employees variety, but it also provides an opportunity for them to grow professionally while expanding their skill sets. People are your most important asset in business, and cross-training demonstrates that you value, and are ready to invest in your employees' talents.