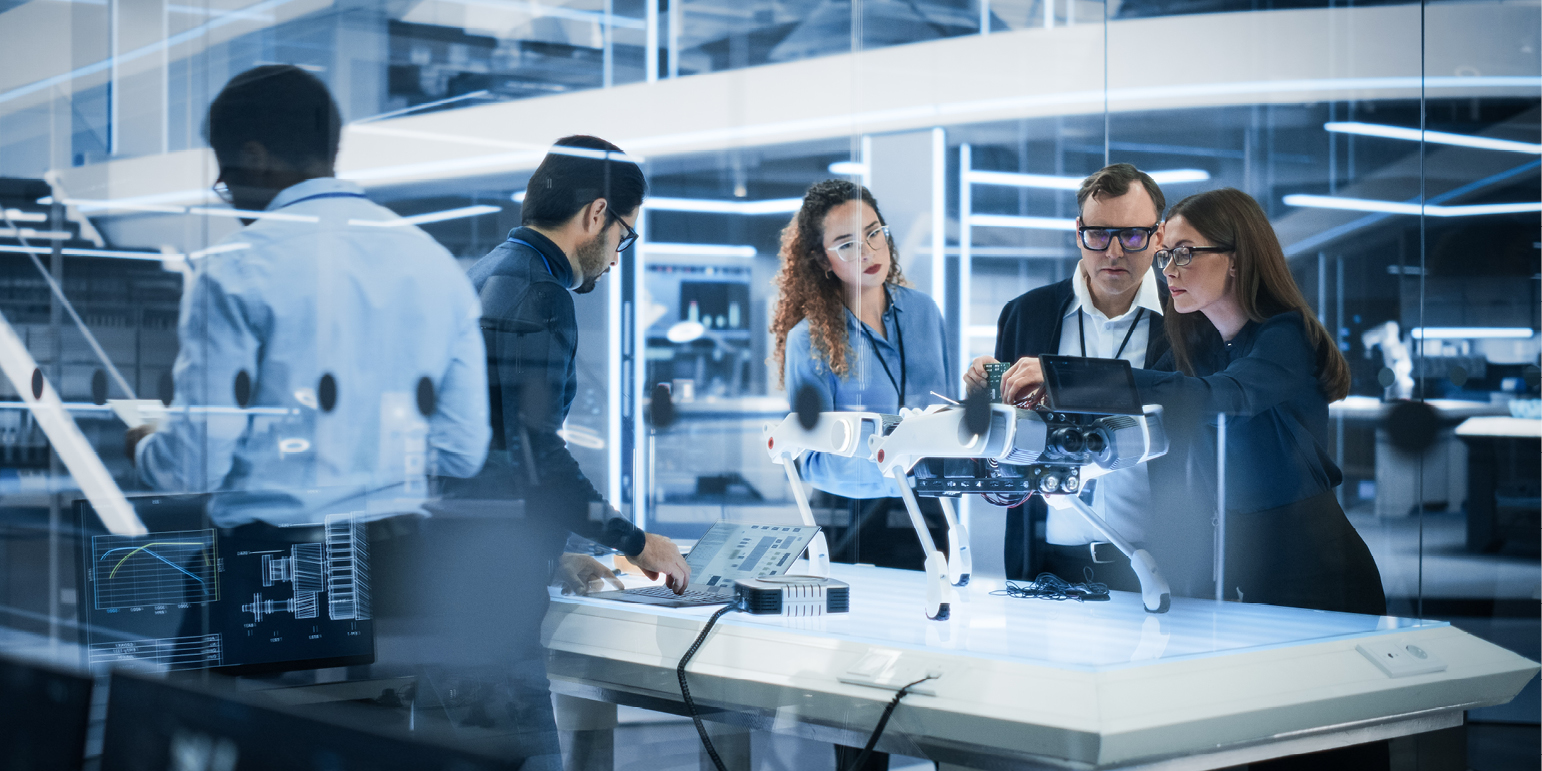 The benefits of integrating AI into the PRINCE2® framework
Posted on Tuesday, 8th August 2023 09:30. Submitted by ILX Marketing Team
Artificial intelligence (AI) is causing drastic change in the business world, and this is only going to continue with an expected annual growth rate of 37.3% from 2023 to 2030[1]. Which is no surprise when 64% expect AI to increase productivity[1].
Companies are quickly realising the advantages of leveraging AI and the value it can bring, but for some adopting it may seem a daunting task. By implementing AI into a structured methodology like PRINCE2®, project management professionals will be able to utilise AI to its full potential.
What types of artificial intelligence are most useful for project managers?
Leveraging the right types of AI technologies, can assist with multiple elements of project management including communication, resource allocation, process automation, and more.
The types of AI that can be of most use to project managers include:
Expert systems: Designed to mimic human expertise, providing guidance and recommendations based on a predefined set of rules expert systems can work alongside PRINCE2 to automate processes for risk management, change control and quality management. Which allows both project managers and teams to work on strategic project elements

Natural language processing (NLP): NLP can help project managers analyse and understand textual data from various sources. In a PRINCE2 environment this could assist a project manager to enhance stakeholder communication, identify risks and critical information, and evaluate project documentation

Chatbots and virtual assistants: AI powered chatbots can provide real-time support to project managers and team members, they can answer questions, provide status updates at project stages, and help facilitate communication between team members

Decision support systems (DSS): DSS can aid PRINCE2 certified project managers to make informed decisions regarding project planning, resource allocation, and more, enhancing decision-making capabilities and improving overall project outcomes
What are the benefits of AI usage for PRINCE2 qualified professionals?
Adopting AI can have numerous benefits, as it enables businesses to provide better value to their customers and drive continuous improvement within the organisation. These benefits include:
Easier risk identification and mitigation

Enhanced data-driven decision making

Analysing past projects to make predictions

Improved quality management

More accurate project planning

Allocating resources based on team skill analysis

And more…
Find out more and book training
If you've recently started adopting AI within your organisation and are keen to find out how PRINCE2 could help you and your employees, more information is available on our website.
Alternatively, if you're ready to start your PRINCE2 training, we have e-learning, virtual, classroom and blended training options to choose from!
[1] Forbes Advisor – 24 Top AI Statistics and Trends in 2023