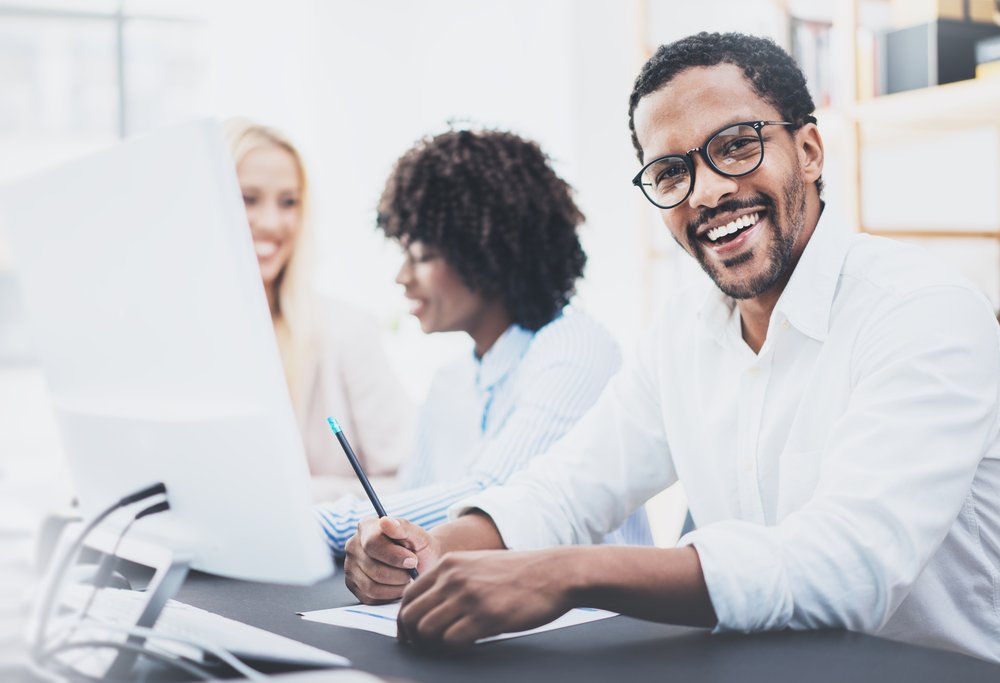 Do more with PRINCE2 with the NEW ProPath certification pathway
Posted on Wednesday, 14th April 2021 12:45. Submitted by ILX Marketing Team
We are pleased to announce the launch of the new ProPath certification pathway! This exciting new certification scheme comes from AXELOS - global best practice qualifications specialists.
ProPath combines professional development courses in order to achieve a top designation. There are three routes you can take, each combining leading professional development courses from our parent company ILX, along with our renowned PRINCE2® courses.
Let's take a look at the ProPath pathways: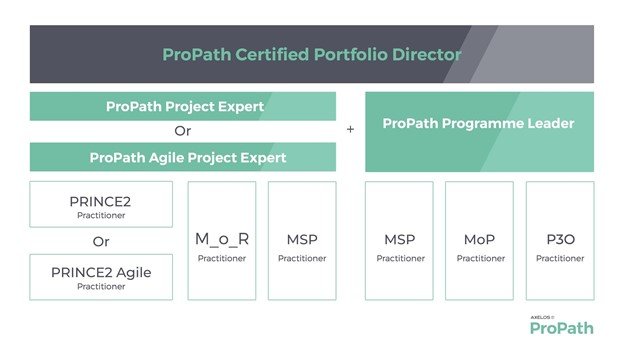 Candidates can choose from the ProPath Project Expert route OR the ProPath Agile Project Expert route, depending on whether you operate PRINCE2 or PRINCE2 Agile® practices. For either of these designations you will need to obtain the PRINCE2 practitioner OR PRINCE2 Agile practitioner qualification along with ILX's Management of Risks (M_o_R®) Practitioner qualification and their Managing Successful Programmes (MSP®) Practitioner qualification.
The third route option is the ProPath Programme Leader designation. This pathway comprises MSP Practitioner, Management of Portfolios (MoP®) Practitioner, and Portfolio, Programme and Project Offices (P3O®) Practitioner qualifications, all available from ILX.
Finally, the third and ultimate designation of ProPath Certified Portfolio Director can be achieved by completing two of these designation routes, ProPath Project Expert OR ProPath Agile Project Expert, AND ProPath Programme Leader.
Why combine?
ProPath brings together the world's leading project, programme, and portfolio best practice certifications, for the breadth of skills you need to deliver meaningful organisational change, one step at a time.
Combining professional skills in this way offers you greater understanding of risk management, improved handling of more complex projects and programmes, and betters your ability to direct change. It has the potential to upgrade your leadership skills. You benefit from a wider business outlook and gain a more holistic view.
Candidates may already have the PRINCE2 or PRINCE2 Agile certification under their belts (either at Foundation or Practitioner level), and so ProPath is the perfect way to do more with your qualification. ProPath will further develop your knowledge and skills, ensuring you remain at the cutting edge of best practice.
Your career journey with ProPath
Embarking on a journey of continual learning with ProPath is hugely beneficial for professionals. It supercharges your PRINCE2 qualification, expanding and broadening your knowledge, and arming you with a greater skillset to practically apply to your role. ProPath helps develop a strategic mindset, aligning your projects and programmes to your organisation's strategy.
Professionals certified in best practices and equipped to master the fast pace of change are becoming indispensable to business. In a world that is adapting at speed, organisations are looking to those who can provide the business with crucial skills, efficiencies, and guidance to make sound investments for the future.
ProPath has been designed as the industry-leading endorsement that you can do exactly that. It provides a progressive development structure of best practice certifications that are specifically geared towards delivering meaningful change in a changing world.
PRINCE2 or PRINCE2 Agile?
If you are new to our accredited PRINCE2 certifications and are wondering whether to opt for PRINCE2 or PRINCE2 Agile training as part of your ProPath journey, then read on.
Deciding which certification is right for you depends a lot on your working environment and industry. For industries and organisations requiring more structure and governance, PRINCE2 would be the more appropriate choice. PRINCE2 provides a step-by-step project management method and is perfect for managing stakeholder confidence with a centralised approach and reporting.
PRINCE2 Agile combines the governance of PRINCE2 with flexible, responsive agile practices. In this way it is the world's most complete and comprehensive project management method, and is perfect for those in an agile workspace.
Whichever route you choose, know that you will benefit from industry-leading best practices and accredited project training. What's more, our knowledgeable team of experts are on hand to help you to make the right choice to boost your career and launch your continual learning journey with ProPath.