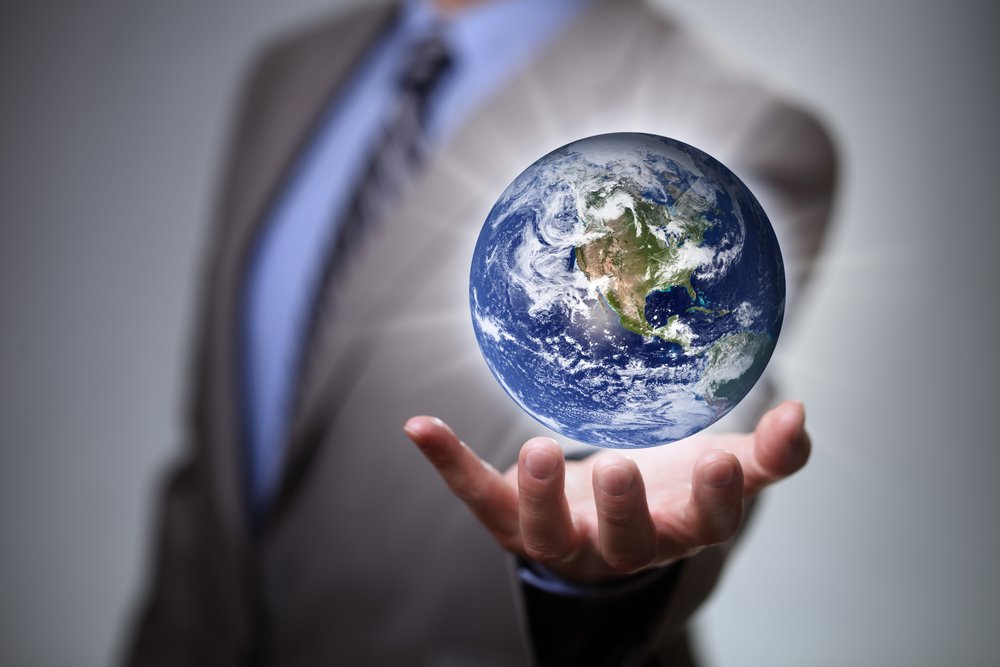 What does Corporate Social Responsibility look like in 2021?
Posted on Monday, 2nd August 2021 11:28. Submitted by ILX Marketing Team
Millennials and Gen Z are changing trends within Corporate Social Responsibility. Their activism and desire to be a power for good is influencing organisations in a huge way – and with just cause! Increasingly, companies are finding their voice to speak out against social injustice, policies which negatively affect the environment and more.
It is now more important than ever that businesses are invested in CSR. In fact, an industry survey revealed that 77% of consumers are motivated to purchase from companies committed to making the world better. Millennials and generation Z make up a big part of both the workforce and the consumer market for many companies, and as such they have great say in molding business' practices and ethics.
But what does that mean in real terms? Here we are going to delve into what CSR looks like in 2021 and beyond. And we'll showcase some big brands who are trying to make a positive impact on the world with pro-social initiatives.
What constitutes CSR in 2021?
Gone are the days when Corporate Social Responsibility constituted an annual charity donation at the end of the financial year. CSR now takes a whole array of forms and goes beyond 'doing good to look good'! For companies large and small, CSR is about playing their part in enacting positive social change.
Here's just some examples of what social responsibility looks like in 2021:
Diversity and inclusion in the workplace

Campaigning for policy change

Actively reducing carbon footprints

Pursuing and participating in fairtrade practices

Improving labour conditions and policies

Routine charitable giving

Better environmental practices

Making socially conscious investments

Employee health and wellbeing initiatives

Volunteering in the local community
The benefits of social responsibility and acting with a conscience are vast. When organisations demonstrate that doing what is right is more of a priority than their bottom line, they build trust with customers. As a result, those customers feel that they too are showing up – supporting the cause by supporting the company. They become more loyal to the brand, and to come full circle, this in effect culminates in financial gain for the company!
As well as helping businesses to gain and maintain customers, Corporate Social Responsibility can also help to attract and retain the right employees. Increasingly, people want to work at organisations where they support the business' ethics. CSR can even bring in investors who are looking to back a reputable company.
Corporate Social Responsibility in Action
Here are some great examples of major brands doing CSR successfully:
Ford Motor Company
Ford is investing more than $11.5 billion in electric vehicles through 2022. From a zero-emission Mustang Mach-E to a fully electric F-150, Ford's innovations know no bounds! They are even working in collaboration with McDonald's to turn coffee chaff, a waste byproduct of McDonald's coffee production, into vehicle parts. They've found that this reduces their use of petroleum in making the components, lowers the weight of the parts by 20 percent, and uses up to 25 percent less energy during the molding process.
Deriving value from waste materials is often known as the 'circular economy' and has been a strong focus for Ford for over a decade. Ford is also committed to doing its part to reduce CO2 emissions in line with the Paris Climate Agreement. American Ford dealerships rely on wind sail and solar PV systems, and they are on track to power all their manufacturing plants with 100% locally sourced renewable energy by 2035.
Riverford Organic Farmers
With a slogan of "Leading the veg revolution since 1986", it is clear that Riverford is about more than just delivering food! Their veg is certified 100% organic - always, and they never air-freight imports as this results in 40-50 times the CO2 emissions of sea freighting. What's more, Riverford is a certified B Corporation, meaning they have been assessed and certified as an ethical business who work not just for profit, but to benefit people and the planet.
In their own words, "We want to do better than vague claims of social responsibility and greenwash." From organic farming to campaigning for change in food production, working to prevent modern slavery through to pioneering packaging, it is unsurprising that Riverford have won awards for their ethics.
Since 2018, Riverford has been employee-owned. 74% of the business is in an employee trust, benefitting all employees equally. They prioritise working with small-scale growers and makers for the long term and pay them fairly. Over the past year they've saved 21 tonnes of plastic, donated over 1 million portions of veg to charity, and planted 1,525 native trees. Their aim is that by 2025 all Riverford delivery vans will be 100% electric – saving 6.8 tonnes of CO2 equivalent per van every year.
Lush Cosmetics
LUSH creates handmade cosmetics with ethics. As well as championing fresh production methods and using minimal preservatives, Lush sources 67% of ingredients directly, and even introduced a Supplier Specific Boycott Policy, which means that Lush will not buy any ingredient from any supplier that tests any of its materials on animals.
Beyond this, the Lush Ethical Charter details their Employee Benefit Trust, covering everything from their statement of intent on diversity and inclusion – 'All are welcome, always', to their commitment to paying a fair wage. Lush has strong ethics on human rights, the environment and animal welfare, and they pride themselves on donating to charities and collaborating with progressive groups.
In recent years, they've made headlines by campaigning heavily as part of the Black Lives Matter movement, and by taking part in the Global Climate Strike. They even went as far as a web page blackout with the header "Stop scrolling. Start marching"!
Levi Strauss
Levi Strauss has become committed to reducing the amount of water used in the production of their jeans. For a company who has been making a product since 1873, their Water Action Strategy shows there is always room for improvement, and opportunities to make changes.
In 2009 Levi Strauss created their 'Care Tag for Our Planet', a product tag which offers tips for preserving your clothing, as well as where to donate once you're done with them. More recently, they launched re:newcell, their 'most sustainable jean ever', a blend of organic cotton and recycled denim. The product was named a World Changing Idea by Fast Company.