10 Reasons to Choose PRINCE2®
Posted on Tuesday, 11th March 2014 09:06. Submitted by ILX Marketing Team
There are many project management methods that can be implemented within an organisation, but PRINCE2® is one of the most respected, popular, and successful. Used extensively by the UK Government and around the world, PRINCE2 is a process-based method that helps manage projects effectively. But why should you implement it in your organisation?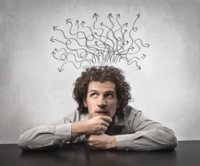 Tried and Tested: The PRINCE2 methodology has been used for over thirty years in projects around the world. Originally based on the project management method PROMPT, it was then adopted and developed by the CCTA (Central Computer and Telecommunications Agency) where it was used for all Government system projects as standard. Using a methodology that has this level of maturity can really help your project. After all you know you are working from a solid foundation and that can really help deliver project success.

Defined Organisation Structure: PRINCE2 defines clear roles and responsibilities. Each team member is assigned a role or roles right at the start of the project. This means that all team members understand their tasks and responsibilities and commit to them from the outset.

Planning: The method focuses on what the project needs to deliver by dividing the project into smaller portions or stages. Not only can large-scale projects seem more manageable, but goals can be set and achieved more easily.?

Standardisation: Implementing the PRINCE2 methodology means that everyone involved in the project uses a common approach and language. The standardised procedures and methods bring clarity to the project, while time can also be saved in auditing and recruitment.

Clear Steps: The PRINCE2 approach provides organisations with a step by step method from project conception to closure. Its focus on the project's deliverables, and the what, why, where, when, and by whom, gives the project an organised and controlled process throughout. The PRINCE2 method also allows for regular reviews of the project's progress against the plan, so any risks or potential problems can be addressed and managed.

Risk Management: PRINCE2 focuses on making sure that the project is viable from the outset. Time is dedicated to ensuring that the project is planned, requirements are understood, and risks are considered, put simply that a sound Business Case exists for the project. It's these considerations that help organisations clearly see when a project's risk outweigh the potential benefits or when risks could affect the project's completion. Failure to address risks can result in costly project failure which is why implementing a project management method such as PRINCE2 can help lead projects to their successful conclusion.

Customise: The PRINCE2 method isn't a strict "how-to" guide that has to be adhered to at all times. Instead it can be tailored to the needs of your project and business. It can be used for projects of any size and type.

Change Management: Organisations can be subject to change throughout the life of a project. PRINCE2 addresses this by ensuring regular project reviews are carried out to review the continued viability of the project and ensuring a robust change management process exists.

Free to Use: The PRINCE2 method is free to use which means any business, regardless of size or type can benefit from this mature project management method.

Training: The use of the PRINCE2 method doesn't guarantee project success, which is why training is so vital. There are various PRINCE2 training courses that can coach individuals and organisations in the use of PRINCE2 and help them understand how to apply it to their projects. At ILX, we offer the PRINCE2 Foundation, PRINCE2 Foundation and Practitioner, and PRINCE2 Practitioner training courses in classroom and online environments. These courses will take you from understanding the basics of the method to successfully applying it to projects.PRINCE2® is a registered trade mark of AXELOS Limited.