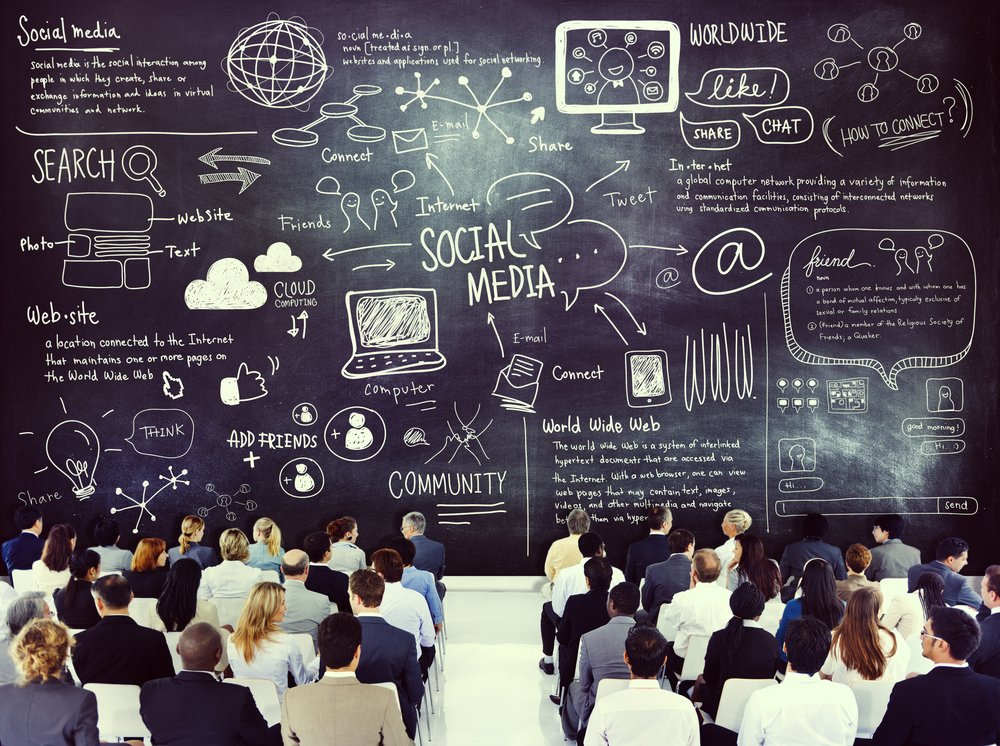 10 Ways to Use Social Media to Improve Project Management
Posted on Monday, 25th May 2015 12:49. Submitted by ILX Marketing Team
Don't know your yams from your tweets? Clueless about Ning and Ping? Fear not, for we aim to demystify social media and social enterprise so you can find tools that suit projects and pockets.
1. Avoid project disconnect. Got a question? Want to engage stakeholders? Need to raise an issue? Enter micro-blogging and the world of quick-fire messaging!
Twitter's GroupTweet allows public or private team communication via direct messages that are turned into tweets. Hashtags let project members tell each other about current hot topics through standard or their own # symbols; e.g. #risk or even #help! Check out PRINCE2Blog on Twitter to see how it works! (If you're all twittered out you could try plurk).

Yammer's a straightforward application for enterprises where you need a company email and where you yam rather than tweet. It offers features such as private messaging, group messaging, communities and a knowledge base.

Socialcast unites information from applications, systems, and people across your firm whilst integrating with Microsoft Outlook. A great team-building feature is Town Hall which brings bosses and employees together in virtual meetings. Time to bond!

2. Blog to rally and reflect. If you're a PM, you know what a Swiss Army knife feels like! So why not cut your load by blogging? A blog is a type of web site that's a great way to inspire your team, discuss ideas, share documentation, reflect on lessons learnt and heaps more. Of all the many platforms around like Moveable Type and Expression Engine, here's a handful.

Top of the list comes Wordpress. It's a piece of cake to use, it's flexible, it's got thousands of plugins and themes and to top it off has outstanding community support.

If you're not crazy about tech, try Blogger. Owned by Google, it's simple to set up and use and offers mobile blogging and money-making opportunities with AdSense.

Naturally, a commercial platform like TypePad can do it all for you. It's got widgets, professional designs, publishing options, professional support and detailed analytics.

SquareSpace's paid platform is also big on design, analytics and social integration. It offers iPhone or iPad apps to check your site and manage posts plus you can import your blog from WordPress, Blogger, MovableType or TypePad.

Tumblr is a kind of blogging and micro-blogging hybrid. Simple to use, it's feature-heavy, with mobile options, analytics, access to third party apps, themes and so forth.

3. Network, network, network! It's who you know as much as what you know today. Social networking sites deliver visibility, credibility and transparency. They fall into roughly three sometimes interchangeable groups: public, professional community and social enterprise that usually link with other social media.

Leader of the business pack is LinkedIn. It's a super source of project management knowledge, contacts and resources and a good way of recruiting people: profiles are very revealing about character and capability! Have you linked in to us at ILX?

Facebook can be a fun private or public way to engage with stakeholders, build your brand and manage projects. With the Toodooz application, for instance, you can prioritize tasks, collaborate, share files and discuss issues. Come chat to us on Facebook!

Use Socialtext for business to send messages to individuals and groups, to collaborate on wikis, spread sheets and blogs, to publish and publicise progress and keep promotion prospects buzzing by marketing your skills to the company on your profile page.

On Tibbr you can shadow subjects, applications as well as people in the organisation. Say you're interested in Project X; instead of finding and following people on that team, you follow the "subject". Result, you only get the team's messages on Project X and not irrelevant messages on what they had for breakfast or what the dog did!

If you're after a comprehensive PRINCE2 networking experience then you couldn't do better than to try our very own PRINCE2 Forum where you can ask questions about exams, about practice and almost anything PRINCE2.

Don't forget Gantthead. This is the online community for IT project managers and provides news, advice, consulting resources and expertise.

If you want to go international then International Community for Project Managers has resources, news and opportunities for peer-to-peer contact.

Association for Project Management's Community aims to create a space for professionals to network, share common interests and develop good practice.

For targeted networking a must-see is the Office of Government Commerce's Best Practice User Group for its P3RM methods. Members share knowledge and exchange ideas about PRINCE2, MSP and more to improve their use and understanding of the methodologies.

No list of networking sites would be complete without a word about virtual worlds and work spaces like Second Life and Teleplace where people can inhabit a virtual world and interact in real-time. Companies and project management professionals are waking up to the financial, communication, logistical and other benefits that virtual worlds offer for communicating and collaborating on a global scale. It's a whole new world!

5. Capture and create with Wikis galore. Say your team's producing documentation. How do people get at it on Sundays? Where's the latest version? Where are the notes? As with Wikipedia, on wikis you collaborate, search and store living documents. Since they're not exactly ideal for stuff like scheduling or issue tracking, tie them to applications that do those jobs. Wikis galore to choose from at WikiMatrix and Wikipedia so just two listed here.

PBwiki is hosted, easy to use and aims to help with start-up, collaboration, co-ordinating project works with things like milestones and notifications, and more in the same vein.

Wikispaces offers amongst other things, a dedicated wiki environment, unlimited wikis, unlimited storage, security and hosting.

6. Open an office in the clouds. You're in Paris but the files are on the desktop in New York? What do you do? Next time, go to the cloud. Online files don't sit on a desktop but on a suite in the clouds giving you access from any computer, any time and any place.

Take Google Apps, you can sync it with your Word, Excel and PowerPoint files by using Cloud Connect and take advantage of its easy integration with project management tools such as TeamBox and Smartsheet.

Or maybe Zoho's more your cup of tea with its seemingly ever-lasting pot of built-in applications such as chat, docs, discussions, mail, meeting, wiki, invoice, recruit, reports, support, calendar, planner and of course project.

ThinkFree has plenty to offer too and if you like the familiar, then this could be ideal as it looks very like Microsoft Office. There's ThinkFree Write, ThinkFree Calc, ThinkFree Show and also applications for your mobile phone.

Of course we can't forget Microsoft Office Web Apps which transports your Office documents skywards. It's simply done: you create your document in Office and then switch from working on it on your PC or in the browser.Twitter Links and Information:

Want to track the frequency a hashtag is used on Twitter? Click here.

Look here for real time reputation scores for Project Managers on Twitter.

If you can't get to grips with GroupTweet click here for more details.

For help on hastags go to the Twitter Help Centre.

Want to organise and connect with your other social media? Try Ping.FM, TweetDeck and HootSuite.

Got something to say? Try putting in these hashtags: #PRINCE2, #MSP, #pm, #pmot #ppm, #project, #projectmanagement, #pmo #p3o (that's o the letter not 0 the number), #risk, #riskmanagementMore Blogging Platforms and Online Office Suite Information:

Blog links: Textpattern, Posterous, Drupal

Online office links: eXpresso , Adobe BuzzwordTracks to Follow to Improve your Skills:

For a complete picture of PRINCE2 and what it can do, head to the Office of Government Commerce.

The APMG provides a slew of useful information about PRINCE2 accredited training options.

TSO publishes a range of material for PRINCE2.

The PRINCE2 e-learning experience may be the perfect option for those with an eye for cost-effective, rich and collaborative training that includes a blog, a forum and social media such as Twitter and Facebook. Head over to PRINCE2.com for an overview of everything we offer.