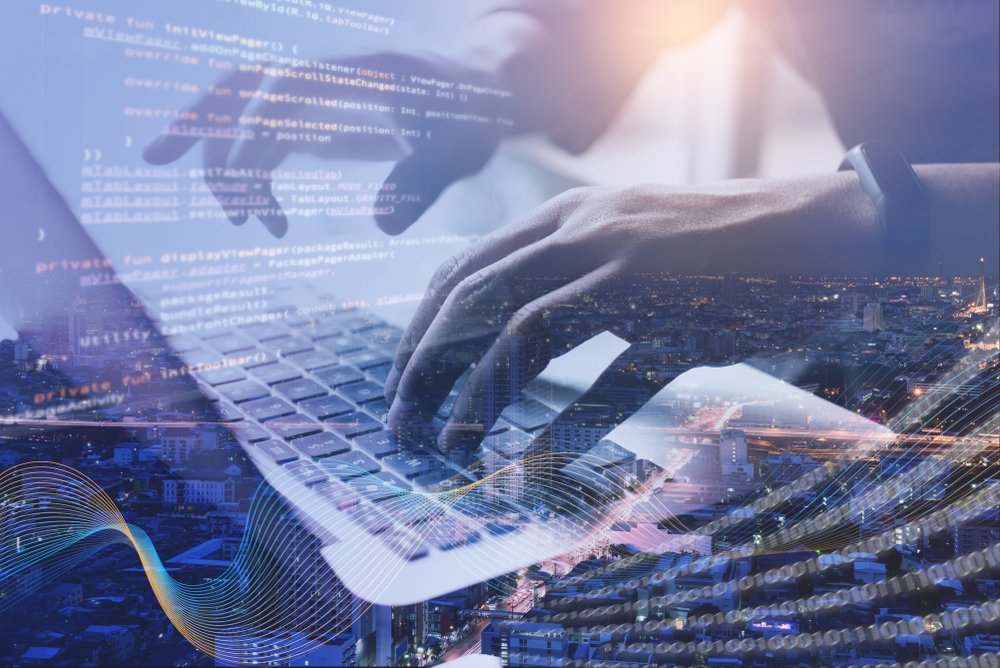 5 ways project software is changing
Posted on Friday, 13th March 2020 11:53. Submitted by ILX Marketing Team
Increasing demands in the project profession are putting new demands on the capabilities of project software. In order to keep up, project management software must continually develop. Here we take a look at five of the key changes and innovations we are seeing as part of the evolution of software for this industry.
Big data capabilities
Described as the fourth industrial revolution, we are in the midst of extraordinary advances in technology. The use of big data is a key part of this movement and has fundamentally revolutionised business decision making. Evermore project managers are leveraging big data in order to reveal trends and patterns, and to form decisions that will positively impact both customer experience and profitability.
Big data is becoming paramount for project success. For this reason, it is important that project software is capable of dealing with extremely large sets of data. Software must be able to collect the information intelligently.
Tools used for tasks, ticketing, scheduling or communication are being upgraded with new features. In some cases, tools are being redeveloped to have much broader capabilities with the aim of being an all-in-one system. The alternative is using apps and tools which integrate with project management software. Such tools can not only handle big data, but also interpret it and display it in a user-friendly way.
Improved visualisation
Keeping tabs on your metrics is easy when they are illustrated clearly. This is why software is increasingly prioritising a sleeker interface. Not only is clear visualisation simpler for viewing large amounts of information at once, but also allows for ease of analysis and strategic planning.
Improved visuals are aiding active project reporting too. Clear dashboards within software allow project managers to check on status and performance in an instant. These snapshots can also be invaluable for reporting to senior management, clients or stakeholders; and can be used to preempt the project's future, allowing the user to plan effectively.
Machine learning
The use of artificial intelligence is set to rise in almost every industry, and project management is no exception. Platforms such as Forecast and ClickUp have already evolved to utilise advanced AI-driven assistants to automate tasks, for instance turning tasks into to-do lists for individuals.
Through machine learning many big data tools have the intelligence to interpret structured and unstructured information. They are able to flag any abnormalities, for example if a task is taking longer than average to complete. Future iterations of project software will become even more intuitive, and sophisticated enough to make recommendations for task assignment, resource allocation and efficiencies.
Machine learning is predicted to make a project manager's life easier; helping them to keep their finger on the pulse, crunching the numbers, and making smart suggestions.
Software accessibility
In order to have a finger on the pulse at all times, project managers are increasingly using project software on the go. This decade has seen a rise in remote and flexible working, which has led to a shift in employees using their own devices for work. In order for a project management platform to be effective the entire team must be using it, and so there is a great demand on software to be accessible from any device and operating system.
What's more, cloud-based project management software is more widely used than ever, allowing managers and teams to access project information and work from anywhere. Going forward the rollout of 5G will improve the accessibility of project platforms even further. There will likely be a decrease in the need for work offline modes, and a further increase in working on the go.
More customisation
Projects are growing in complexity and becoming more challenging to manage. Software needs to counteract this and aid ease of management. The more data points there are to track, the more important it is that tools and apps innovate and offer flexible features.
No two projects are the same and so software is changing to allow for adding customisation. Many project management platforms now let the user personalise their dashboard with drag-and-drop user interfaces (no coding knowledge required). With a clear and customised aesthetic it can be far easier to grasp project progress at a glance and track the KPIs that matter to the project.