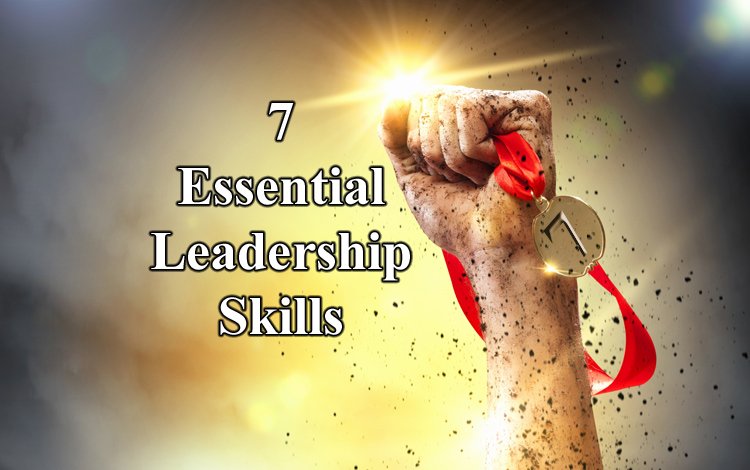 Top 7 leadership skills to ensure success
Posted on Tuesday, 2nd April 2019 17:25. Submitted by ILX Marketing Team
How many of us have watched The Apprentice and cringed at the way the project manager runs their team? At a guess, I'd say hundreds, and I bet most of them have said, "I can do better than that!" Well, of course, that may be possible, but then again, it may not. Even if you have a project management qualification, there's no guarantee you can successfully run a project.
A project manager needs to develop a range of skills to lead a team and manage a project successfully. These core competencies can make a good project manager into an excellent project manager. The theory is one thing; developing those skills through experience and putting them into practice is another matter entirely. We've put together our Top 7 project management skills that we believe a project manager needs to develop.
Leadership
A great project manager leads from the front to:
Motivate

Coach and inspire the team

Set goals and resolve conflicts

Evaluate performance

Ensure they have all the resources needed to complete the job

Hand out the discipline when needed.
Communication
Communicating well with not only the team, but also with the clients, suppliers and stakeholders, is an essential skill. Clear, concise, understandable and frequent communication keeps the project on track and ensures that everyone 'sings off the same hymn sheet'. In the long term, it helps build relationships and respect.
Planning
How is any project going to succeed without a plan? Basically, it isn't, and planning is a key skill that every project manager needs. It's crucial to organise objectives and goals, ensuring that every phase of the project is reached in a timely manner, and within budget.
Time management
Managing the timescale of a project is a large part of being a project manager. But it's also important for a project manager to manage their own time too. Learning how to say 'no' and delegate certain tasks will enable a project manager to better manage their own time.
Assessing risk
When things don't go to plan, the first person to get the blame is usually the project manager. Nobody likes a surprise in a project, particularly if it's not a nice one. Assess the potential risks, work with a team to identify those risks and plan for the possibility it might happen. Doing that will go a long way to averting any surprise.
Negotiation
It's important to successfully negotiate budgets, resources, schedules, scope creep, conflicts and delays. Doing all that while maintaining good relationships and not upsetting anyone is a key skill.
Knowledge
To conduct informed conversations with clients, it's important to understand:
The platforms and systems being used

The project's subject matter (to assess the limitations and risks)

The technical side of things.
Knowing all this will help the project manager, suppliers, stakeholders and the team.
So, next time you're watching The Apprentice and criticising the project manager, take a few moments to assess whether they possess any of the above skills. If they have, they'll probably succeed.