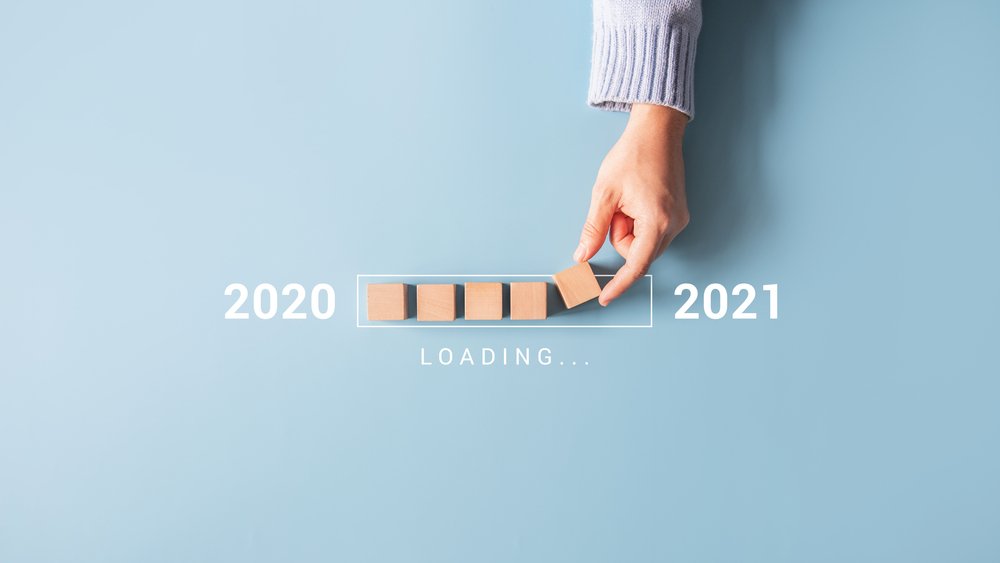 9 Lessons Project Managers have learned this year
Posted on Monday, 14th December 2020 10:49. Submitted by ILX Marketing Team
We are itching to see the back of 2020. It has been a year unlike any other.
The pandemic brought us stress and worry. The government's ever-changing guidelines threw us curve balls and had us jumping through hoops. And for months on end, we have been in a state of sink or swim.
But hey! You're here. You're reading this and you have made it through. So, take a moment, sit down, and reflect. You have learnt so much from surviving 2020. We'll set the ball rolling for you; here are nine lessons we know project managers have learned this year:
1. Planning for the unplannable
In business not everything goes to plan, but no one could have predicted the coronavirus pandemic. And so, project managers have been given a crash course in planning for the unplannable. No risk management assessment could ever have taught it to this level. Project professionals have learnt the importance of being able to react, adapt and pivot; adjusting plans at speed as new information comes to light and government guidelines change.
2. How to be resilient
Speaking of changing guidelines, the pandemic has taught us a lot about following legislation and even having to make tough calls as a consequence. One such example is the difficult decision of furloughing staff or even worse, making redundancies – challenging choices that are sure to have tested many managers. In the interest of business continuity project managers have made numerous hard decisions throughout the pandemic and gained great resilience through the process.
3. The ability to prioritise
For many of us, long term projects have taken a back seat, been delayed, or halted altogether to make way for more pressing matters. Project managers have had to put aside those 'nice to do' projects and paused all but the necessary in order to free up time for urgent projects and measures that will protect the organisation in the long term. In this way project professionals have had a stark lesson in rethinking priorities.
4. Managing distributed teams
Remote working was no new thing, but that's not to say the transition to fully distributed teams at the hands of COVID has been easy. Project managers in charge of large numbers of staff have been challenged with having to lead teams from afar. We are all guilty of micromanaging on occasion, but hopefully you've struck the right balance; checking in, not checking up on your employees!
5. Thinking outside the box
Priorities shifted and 'business as usual' became a thing of the past, and so out of the box thinking became essential for surviving the unprecedented environment of COVID-19. Project leaders should be proud of all they and their teams have achieved this year in terms of innovating and reimagining. This enhanced skill is sure to continue to be of benefit in the future.
6. Improving your work / life balance
Daily work life as you once knew it is sure to have been shaken up in some shape or form – whether you've been operating on a part-time basis, or just gaining back those hours normally wasted on your commute. Being given this time has been a blessing for many of us who have used these exceptional circumstances to improve our work / life balance. Afterall, the pandemic has taught us the great importance of loved ones, our health, and valuing a slower pace of life.
7. Building better relationships
Whilst it may have felt like the blind leading the blind, the pandemic is sure have bettered your relationships with your team. The comradery of "we're all in this together" has echoed through our lives and brought a new sense of support to our workplaces. Adopting a leadership style which values empathy, active listening and engagement has been crucial for this journey. A management approach which cultivates wellbeing is surely a lesson we can carry forward too.
8. Investing in your employees
On the topic of prioritising relationships and building trust amongst your staff, this crisis has taught managers the value of investing in employees. The way people have risen to the pandemic's challenges is amazing. Your teams are capable of great things – innovative thinking, resilience, and commitment; and so harnessing and developing their skills is essential. Invest in training opportunities which allow their talents to flourish and they will be equipped to rise to whatever challenge may come next.
9. You are capable of so much
Whilst looking back on 2020, you must recognise just how much you have accomplished in these whirlwind months. No one could have anticipated the mammoth changes this year brought with it, nor how successfully project managers have been able to adapt. Projects that could take months in normal times have been executed in days, and you have navigated your way through it all. You are capable of so much and should feel a great sense of pride! This should boost your confidence, motivate and enhance your future work.