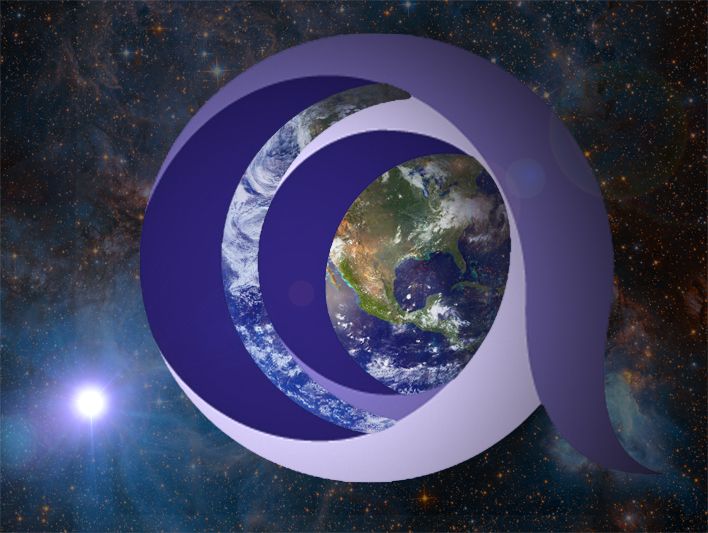 Which Countries Use PRINCE2 the Most?
Posted on Wednesday, 7th June 2017 09:10. Submitted by ILX Marketing Team
How global is PRINCE2? Depending on where you work, or want to work, this is an important question for project managers. While PRINCE2 started in the UK, it was always designed with a global scope. That has helped it get adopted by the United Nations, NATO and other international bodies. PRINCE2 is the de facto project management methodology, but where is it most common?
The most popular regions for PRINCE2
The UK still has more PRINCE2 certificate holders than any other country. However, the rest of the world has more certificate holders in total. According to the 2016 AXELOS study, this is how the numbers break down:

While PRINCE2's global presence is expanding, there are many established PRINCE2 countries. These are the most traditionally popular PRINCE2 regions:
UK

The Netherlands

Australia

East and Western Europe – Poland, Denmark, Germany
Fastest growing countries for PRINCE2
In the last few years, PRINCE2 really took hold in the economic superpowers India and China. In 2012, PRINCE2 exams in India increased by 168%. The next year, the exam increase in China overtook India. That's not just good news for project managers. China and India both have big ambitions, so it makes sense they've adopted PRINCE2 for their projects.
AXELOS have more recent figures in their 2015/2016 Q1 regional exam report. By percentage, this shows which regions had the biggest year-on-year increase in PRINCE2 exams:

Why PRINCE2 is growing in PMP regions
It may be a surprise that PRINCE2's popularity is growing in the Middle East and North America, where PMP is already popular. That's because PRINCE2 is not so much overtaking PMP in these regions as it is working with it. For PRINCE2 certification holders, PMP is the third most common other qualification they have. These are the figures from page 17 of the 2016 AXELOS report: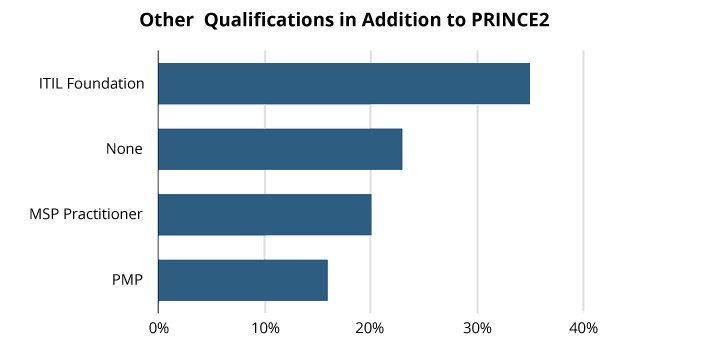 It makes sense that PRINCE2 graduates would want another qualification if they also work in IT Service or Programme Management. The question is, why would they want two project management certificates that follow different graduation paths?
PMP learners favour PRINCE2 as well because it specifies project governance. In other words, it can walk Practitioners through a project. The PMBOK Guide is less specific about how to carry out projects. PRINCE2 also does more to explain related roles and responsibilities, like team managers and sponsors.
Not everyone in an established PMP country goes after both qualifications, however. Another reason PRINCE2 is on the rise in these regions is that it's easier to get while still compatible with PMP. Find out more about PMP and PRINCE2's compatibility. For any other questions about PRINCE2, you can reach us through our contact page.