Do e-Universities Provide the Same Level of 'Real-Life' Education?
Posted on Friday, 16th May 2014 15:57. Submitted by ILX Marketing Team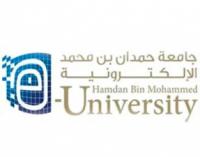 As a provider of both internet based and land-based teaching courses, we are able to say that we place a lot of value in the idea of mobile learning. E-learning has all the benefits of a contemporary lifestyle whilst adopting the university based ideals of self-motivated learning. But do land-based teaching courses offer anything that e-learning can't?
Universities around the world are renowned for partnering up with various companies associated to the courses that they teach so that students might have an opportunity to speak to a professional who is experienced in the role that they aspire to. A professional can deliver information to a student in a way that a university tutor (or a book) might not be able to; university tends to deliver idyllic principles for an idyllic situation, but in the real world it can safely be said that these circumstances aren't necessarily possible, that sometimes you might need to adjust your way of thinking. A discussion with a professional can provide you with that insight. A course at a land based course can offer you that. Can an e-University provide such a connection?
Now it can.
Dubai's only e-University, the widely acclaimed Hamdan Bin Mohamed University has been offering courses to pupils from the United Arab Emirates and around the world since 2009, and it has recently added another excellent string to its proverbial bow. The prospectus that already boasts undergraduate, graduate and philosopher's doctorates has now been augmented by a historical partnership with none other than PRINCE2 project management methodology providers, the ILX group.
That's right – back in 2012 we got together with the Crown Prince's online academy and we're offering our very own PRINCE2 training to all the students that are currently studying their Masters and PhD Project Management programmes. As time has gone on we have developed a strong relationship with the regal education establishment and managed to share our globally popular brand of project management with up and coming project managers.
This is a lesson in itself; we're still providing the same quality of service to e-Learning as would be expected from brick and water learning establishments. We hope to go on bonding with the e-University of Hamdan Bin Mohamed in Dubai, and as we do we hope to see bright-eyed graduates join us on our team or operate in some of the world's blue chip organisations, providing first class project management for world's best.