How Can You Stop Your Project From Falling Behind Schedule?
Posted on Tuesday, 18th March 2014 13:42. Submitted by Kerry Sheahan
Schedules are critical – they're the glue that holds everything together and keeps things running smoothly, but they're also the part of a project manager's organisational structure that always seems to go out of the window first when things aren't going according to plan. But, as most of us know, this can just exacerbate the problem and make things far more difficult in the long run, and there a several ways to avoid falling behind schedule when those little things start to build up against you and your team.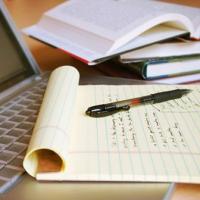 In a recent review by Oxford University of 245 large dams built between 1934 and 2007, it was discovered that each of the projects ran an average of 96% over their approved budgets and took an average of 8.2 years to build. This significant overrun of both money and time highlights the problem with many projects which are run inefficiently or by project managers without the necessary skills and knowledge to deliver on time and to an agreed budget. Many of these skills can be learnt through training courses in methodology such as PRINCE2® from ILX, however.
It's the simple fact that, no matter how efficient and competent a project team are, things will threaten to derail even the best teams at some point. So what can you do to avoid this becoming a terminal issue? As well as being used to keep team members on task and make sure everything is done when it needs to be, another good use of the schedule is to track progress and report back to superiors or clients that need to be updated at regular intervals. This is why it is so important to craft your schedule around events you know will occur, such as booked holiday and appointments.
In most cases, the schedule comes in the form of a single document that is shared between the project manager, team members and anyone else with an interest in how things are running. This document is subject to change along the way simply because of the little bumps and triumphs that come along on the way to ultimate success but it is when the little milestones – good or bad – start dictating the schedule, rather than the other way around, that significant problems can start to arise. This is just one of the areas in which project management training such as ILX's risk management courses, can help keep a project on track.
In a bid to get everything done on time or even early – demonstrated by the famous Hoover Dam completed two years ahead of schedule and around $15 million under budget – project managers can often forget that they and their team are only human, and it's unfeasible for every minute of the day to be dedicated to complicated or time-consuming jobs. Tea breaks, watercooler chats, supply runs and other errands are all part of daily work life, and must be factored into the daily schedule as such. This is why it is almost always better to construct the schedule around the week, rather than from day to day, as this gives everyone a little extra room to move things around and fit important tasks around other everyday things that also need to be completed.
All projects were not created equal, and each venture will have its own specific ups and downs that need to be navigated by you, the captain of the ship. As covered in the PRINCE2 training courses provided by ILX, it is part of the project manager's job to foresee changes and additions that must be made to plans and schedules along the way and to factor these into the initial planning stages. Falling behind schedule can quickly snowball and mean that you and your team fail to meet agreed or published deadlines but, with a little foresight and good planning from the beginning, disaster can easily be avoided.