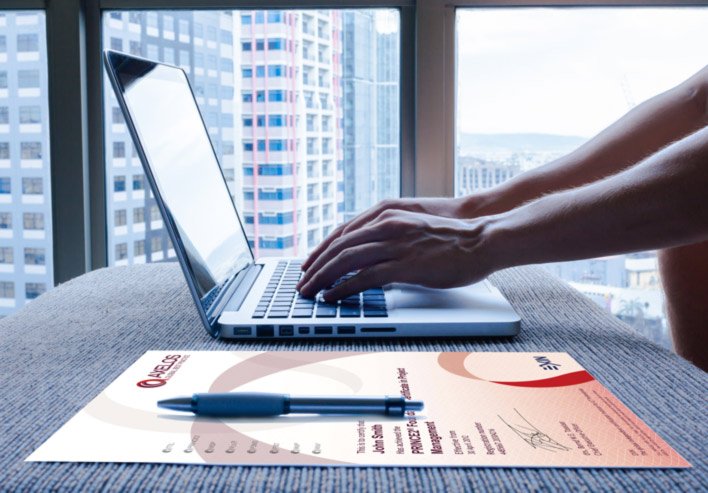 How to Actually Use Your PRINCE2 Certificate
Posted on Wednesday, 23rd August 2017 09:10. Submitted by ILX Marketing Team
Low maturity organisations often invest in PRINCE2 training and then expect immediate benefits. A lot of people with certificates don't get to use PRINCE2 at all. Other times, they run PINO (PRINCE2 In Name Only) projects, which seem to use PRINCE2 but don't actually follow the processes. You can avoid falling into these patterns by following this advice.
Talk to your manager before training
If you're getting a Foundation certificate for your current role, talk to your manager about why. You need to know what the next step will be after training. It could be that the company is moving towards PRINCE2 and you'll work in PRINCE2 projects starting from a particular date. Or maybe the company already uses PRINCE2 and it would help you as a team member to understand the framework.
What you shouldn't hear from the manager is that "PRINCE2 will add another string to your bow" or that "it's the de facto project management standard". All that's true, but it means nothing unless you actually use it for projects.
Do PRINCE2 implementation as a project
If your organisation doesn't use PRINCE2, then training people won't be enough to create results. You'll have to implement PRINCE2, and the best way is to do it as a project. That sounds like a paradox, but it makes sense. The implementation project works as a test for how future projects will go. This page details everything this project involves.
PRINCE2 is meant to be flexible. A rigid, by-the-book implementation defeats the purpose. When planning this project, think about the terminology and processes your workplace already uses. If they work, there's no point replacing them with PRINCE2 equivalents. For example, your organisation may already use project charters. Don't waste all your time separating and converting them into briefs and Project Initiation Documentations (PIDs). Instead, look at what a typical PID contains and start adding relevant things from it to charters.
Assign a mentor
The workplace will need at least one Practitioner who can mentor others. Ideally, the mentor will have mentored and implemented PRINCE2 for other organisations. They can also decide who needs training and lead the implementation. This can add up to a lot of work.
For small companies, one person may be able to do it all. Otherwise, you might consider bringing in a PRINCE2 consultant for the implementation project. A Practitioner you work with can just do the mentor role, since they'll know the staff and be better suited to that kind of hands-on task.
See our list of courses to get the training you need. If you're planning PRINCE2 training for a whole organisation, you can get a quote for free. For any other questions, queries or other feedback, feel free to reach us through our contact page.