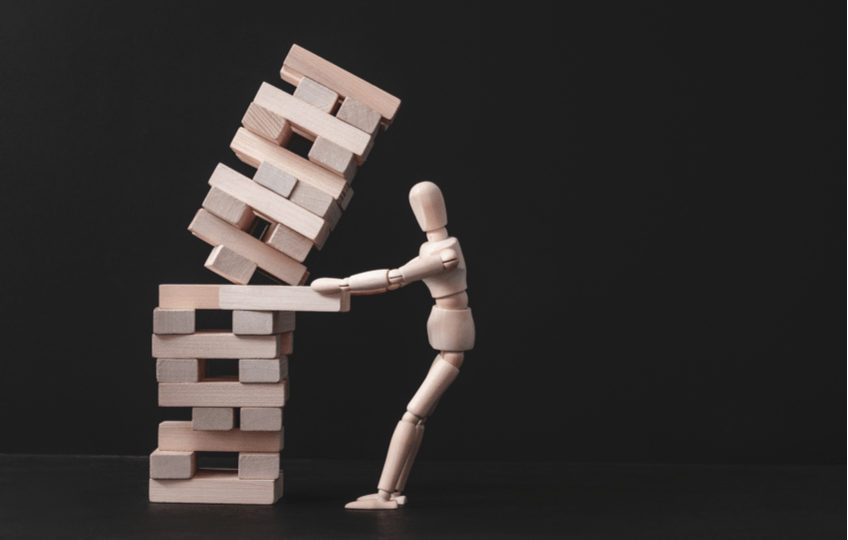 It is okay to fail! (And other lessons your project team must learn)
Posted on Friday, 11th March 2022 13:51. Submitted by ILX Marketing Team
To be successful, it is paramount that project professionals know what failure looks and feels like. Only through our failures can we learn important lessons for the future, and discover how to truly appreciate success. And so, as leaders, we must teach our project staff the important truth that it is okay to fail. Here's some other lessons for your project teams:
Plans are changeable
Planning is central to project management. The PRINCE2 methodology places high value on the processes of starting up and initiating a project. When we are clear on what we want to achieve in a project, we use that vision to drive us, and strategy soon follows. However, project professionals must also understand that there is rarely a clear path to achieving the vision, particularly in the case of complex projects. And that's where Agile practices come in.
Agile allows plans to be flexible and changeable. PRINCE2 Agile training is the ideal way to teach your teams this 'best of both worlds' lesson. The course equips them with the tools and knowledge needed in order to adapt and change through the course of the project, and is supported by the processes of the PRINCE2 methodology.
Resources can be fluid
When it comes to agility, a further valuable lesson is that resources can be fluid. Whether it's in terms of capital, materials or assets, establishing that these are not fixed and immovable is an important project lesson. By treating resources as flexible, project teams are able to get the most out of the tools, budget, equipment and people that form a project. Flexible resource management will improve efficiencies and contribute to the project's success.
For flexible use of resources to be triumphant, it is essential that project teams track utilisation, as this provides an understanding of whether your resources are working at maximum efficiency. Plus, in the case of shifting staff onto other tasks, employees should be cross-trained – a skill-sharing practice we looked at in a previous blog post. This allows them to jump in, switching roles for the benefit of the project.
The freedom to experiment
Cross-training employees goes hand-in-hand with building a culture of continuous improvement. Creating an environment where project teams can experiment as part of continual improvement can be beneficial, both to the project and to the individual's competencies. As leaders, we must empower project staff with the freedom to experiment, set hypotheses, and gain insights from the results.
So long as the team has a shared vision, and devises measurable experiments as part of the mission for progress, experimenting can be advantageous on the project journey. It can have a great impact on the outcomes of a project, and should be encouraged. Innovation works together with agility as a way to react and respond to external factors, helping us adapt and adjust to take our next steps in the project accordingly.
How to handle failure
When all is said and done, 'learning to fail' really depends on how you define failure. In project terms, a failure is often framed as a project which comes in late or over budget. However, that is not to say that it was not a success. Its execution may well have been flawless despite this, and the project may have met goals and achieved the desired results.
On the project journey, what really matters is how teams handle failures. Project professionals must be free to make mistakes, and to learn from those mistakes. They must not be constrained by them, but use them as valuable insights that inspire improved future actions, levelling up their skills and practices. Only by crafting this open and accepting culture will you gain a team with the mindset to succeed going forward.