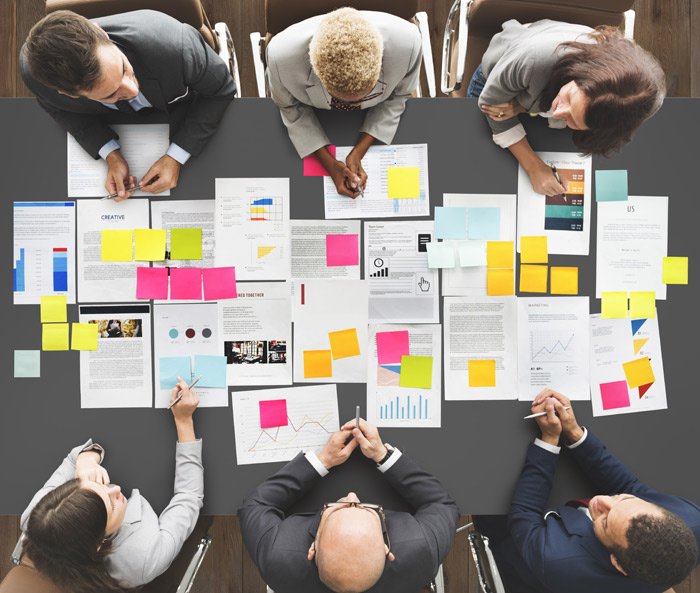 Building a project meeting structure that works
Posted on Friday, 21st December 2018 08:56. Submitted by ILX Marketing Team
As a project leader, you're required to chair meetings before, during and after any major project. To ensure everyone is on the same page and working in the right direction, you need to plan these meetings effectively. But how do you plan and execute a project meeting structure that works?
Set your objectives
If you've ever been to a meeting that seemed to last hours but had no clear conclusions, chances are the meeting had no clear goals set beforehand. Positive meetings have a clear set of identified goals. Make sure these are outlined at the start of the meeting and assess your progress before the meeting ends.
Agenda
Don't let the meeting drift. Nobody wants to be in a meeting any longer than they have to. Make sure the agenda is circulated before the meeting and give clear timings for each matter on the list.
Materials
Make sure you have any required materials in place and organised before you start. No one wants to sit there as you sift through reams of documents to locate the right information. Keep any information short and to the point.
Attendees
Make sure only the relevant team members are in attendance. Being asked to attend a meeting that doesn't concern you can be frustrating, as you may know. As a general rule, the fewer people in attendance the better. If decisions need to be made, make sure all the people needed to make them are in the room.
Environment
Too hot, too cold, wrong venue? These environmental factors can scupper a positive meeting. Make sure everyone is comfortable, and sort out drinks or other requirements before you start so there are no interruptions.
Stick to the plan
Other matters come up in meetings that are not on the agenda but it might be better to save these for another time. Try to make sure you start and finish the meeting on time. If it's clear that the meeting will go way past the planned finish time, then it might be worth scheduling another.
There are many types of project management meetings, but the above principles always remain the same. Effective meetings are well planned and well executed. If you are unsure about planning a meeting, then utilise tools such as a project meeting agenda sample or project board agenda template. This will help you to plan and direct your meeting and help you achieve your prioritised goals.
As you become more experienced chairing meetings, you develop an understanding of how they work. But when you start out, it's all about the details. Making sure you are prepared and that the meeting has been planned correctly are key to success.