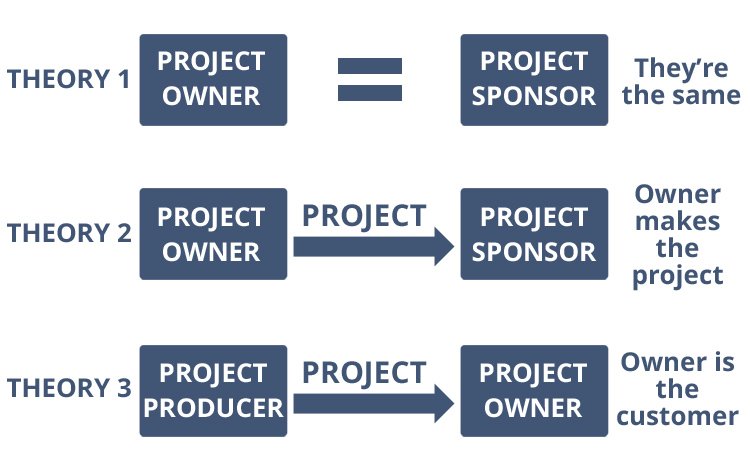 Project owner vs project sponsor
Posted on Friday, 6th September 2019 16:07. Submitted by ILX Marketing Team
The terms 'Project owner' and 'project sponsor' aren't consistently applied. Because of that, there isn't a generally agreed upon difference between the two. Here are the three most popular answers, finishing with PRINCE2's answer at the end.
Idea 1: they're the same thing
The terms are often used interchangeably. One paper by the Norwegian Centre of Project Management says the project owner generally follows the Project Management Institute's definition of a sponsor. However, they broaden the project owner's role "to cover many tasks beyond providing financial support for the project." So by this definition, a project owner is a highly engaged sponsor. Effectively, there is little if any difference between the two. But not everyone shares this view.
Idea 2: the project owner is the organisation doing the project
This idea asserts that the sponsor is one executive, while the project owner is the entire organisation. That makes sense when you think of a project as a 'temporary organisation', found within a parent organisation.
In one APM report, the project owner is "a team including the sponsor, project champion and owner's project manager". Bear in mind the term 'project owner' is used informally and, as a result, has taken on different meanings. Also, this is just one report, so it shouldn't be considered APM's gospel definition of the term.
Idea 3: the project owner is the customer
This is the same principle as the second idea, except the project owner doesn't make the product, but is the person or persons who receive it.
Business Dictionary and the University of Waterloo largely agree with this definition, though the latter qualifies it by saying it's "typically, but not always" the case. They go on to argue that the owner is a project champion from the customer's organisation. On the other hand, the Business Dictionary claims that the owner is the whole customer organisation.
Idea 4: replace them with more descriptive terms (the PRINCE2 way)
Some of the above definitions completely contradict each other, which is confusing. PRINCE2 gets around this by not using either of the terms.
Instead, the project executive and senior user fulfil all the previously mentioned roles of both the project sponsor and owner. Both of these roles – the executive and senior user – could potentially be combined on smaller projects.
When most people say 'sponsor', they probably mean the executive. It's worth asking people what they mean when they say 'project owner', because it really can mean anything! So just use the same terminology as everyone in your organisation. Doing so will avoid a lot of confusion.