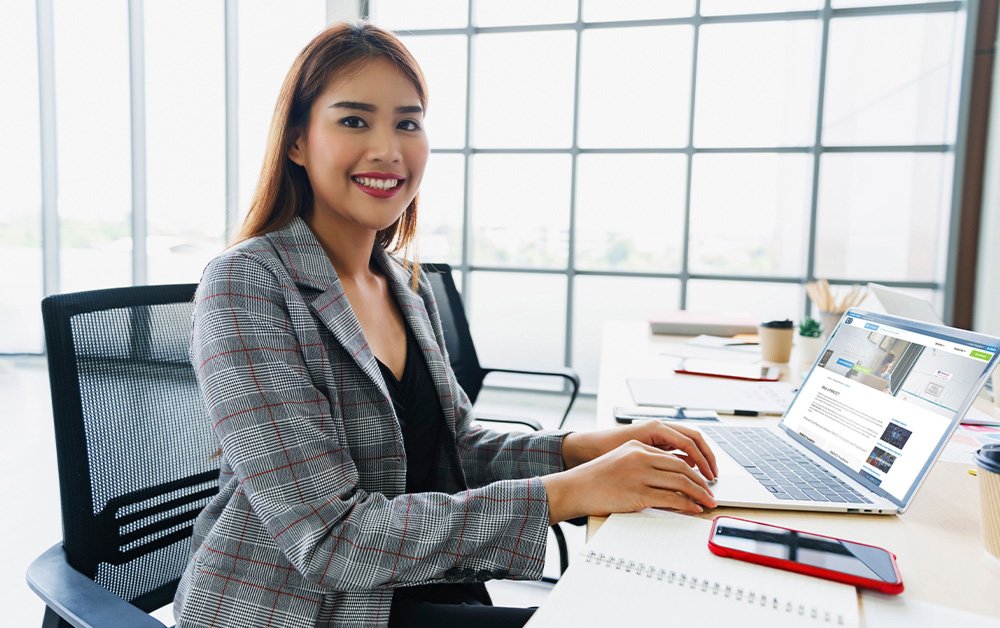 What does a PRINCE2 professional earn anyway?
Posted on Wednesday, 20th April 2022 09:35. Submitted by ILX Marketing Team
What if we told you that discovering the average earnings of a PRINCE2 qualified professional wasn't the best thing you were going to read in this article?! That's not to say the salary isn't great, just that the better news is yet to come…
The average salary of a PRINCE2 Project Professional in the UK
Firstly, at the time of writing, the average PRINCE2 salary in the UK is £54,634! This is a fantastic 57.0% above the national average! (Source: Adzuna) A great salary by all accounts, and one which evidences the value of project professionals becoming PRINCE2 qualified.
Now for the icing on the cake…
PRINCE2 professionals are in huge demand!
If you are a qualified professional, or currently studying to become one, it will be music to your ears to hear that PRINCE2 qualified candidates are in great demand!
PMI's 2021 talent gap report (PMI (2021). Talent Gap: Ten-Year Employment Trends, Costs, and Global Implications) predicted a rise in the need for project managers and project professionals over the next decade, and we are already seeing this come to light. PRINCE2 job adverts are up 80.9% on last year, and the pay for PRINCE2 jobs has risen as well – now 8.7% higher year-on-year! (Source: Adzuna) Salaries are increasing and endless opportunities are opening up too.
Project management-oriented employment (PMOE) is one of the fastest-growing career fields. Presently, there are 2,135 jobs listed on Indeed.com and 1,137 jobs listed on Reed.co.uk in PMOE roles which note PRINCE2 as a desired skill.
You may ask, Why is this? The short answer is that PRINCE2 is recognised globally as a process-based method which provides project professionals with a firm grounding of how to successfully and effectively manage a project. Essentially, PRINCE2 training provides the candidate with the framework for project success, and being PRINCE2 qualified provides evidence that the candidate has these skills in their toolkit.
Closing the talent gap in Project Management
In their aforementioned report, PMI identifies three reasons for there being a talent gap in the project field. (Meaning there is a higher demand for professionals versus the supply of talent.) Firstly, they noted an increase in the number of jobs requiring project management-oriented skills. Along with a higher demand for project professionals in emerging and developing countries due to economic growth. And finally, the rate of retirement from the workforce is a contributing factor.
Inevitably, people are leaving the profession and new talents are joining, but the rate at which candidates are joining the profession is not enough to meet the increased demand, and this is a problem. The PMI talent gap report found the global economy needs 25 million new project professionals by 2030. And to close the talent gap, 2.3 million people will need to enter PMOE every year just to keep up with demand!
It is clear that action needs to be taken to address the talent gap. The increase in PRINCE2 salaries (8.7% higher than last year) shows that companies are already looking for ways to be competitive. The urgent need for workers with project management skills must also drive businesses to strategise. As well as recruiting new talents, they must champion learning and development initiatives to foster the talents of existing employees. Organisations should look to equip employees with the necessary project management skills which align with the company's vision.
"Make sure your learning is aligned with business skills. Rather than looking at hours of learning and course-completion rates, instead focus on identifying what skills are lacking in your organization. With that alignment and clarity, L&D can create a skill-building program that's in lockstep with your business strategy."
- Lori Niles-Hofmann, Senior EdTech Transformation Strategist, NilesNolen
(Source: LinkedIn Workplace Learning Report)
Getting started as a PRINCE2 Professional
Entry level PRINCE2 positions start at £35,000 per year, while most experienced workers make in the region of £60,000 per year. And so, it is evident that, as well as helping you to manage projects more effectively, PRINCE2 training can help you achieve your goals and progress in a promising career.
Our PRINCE2 training courses begin at Foundation level, where you will form a good grounding and understanding of the PRINCE2 methods and processes. There are no prerequisites for this course, and you needn't even be working in the field to take the course.
Once qualified, there is the opportunity to progress to PRINCE2 Practitioner level. By passing this course you become a Registered PRINCE2 Practitioner. The examination measures whether the candidate can demonstrate sufficient ability to apply and tailor PRINCE2 to the running and managing of a project. A successful Practitioner candidate should, with suitable direction, be able to start applying the method to a real project.
Take a look at our courses, find out more on our PRINCE2 FAQs page, or talk to us! Our knowledgeable team is on hand if you have any queries.