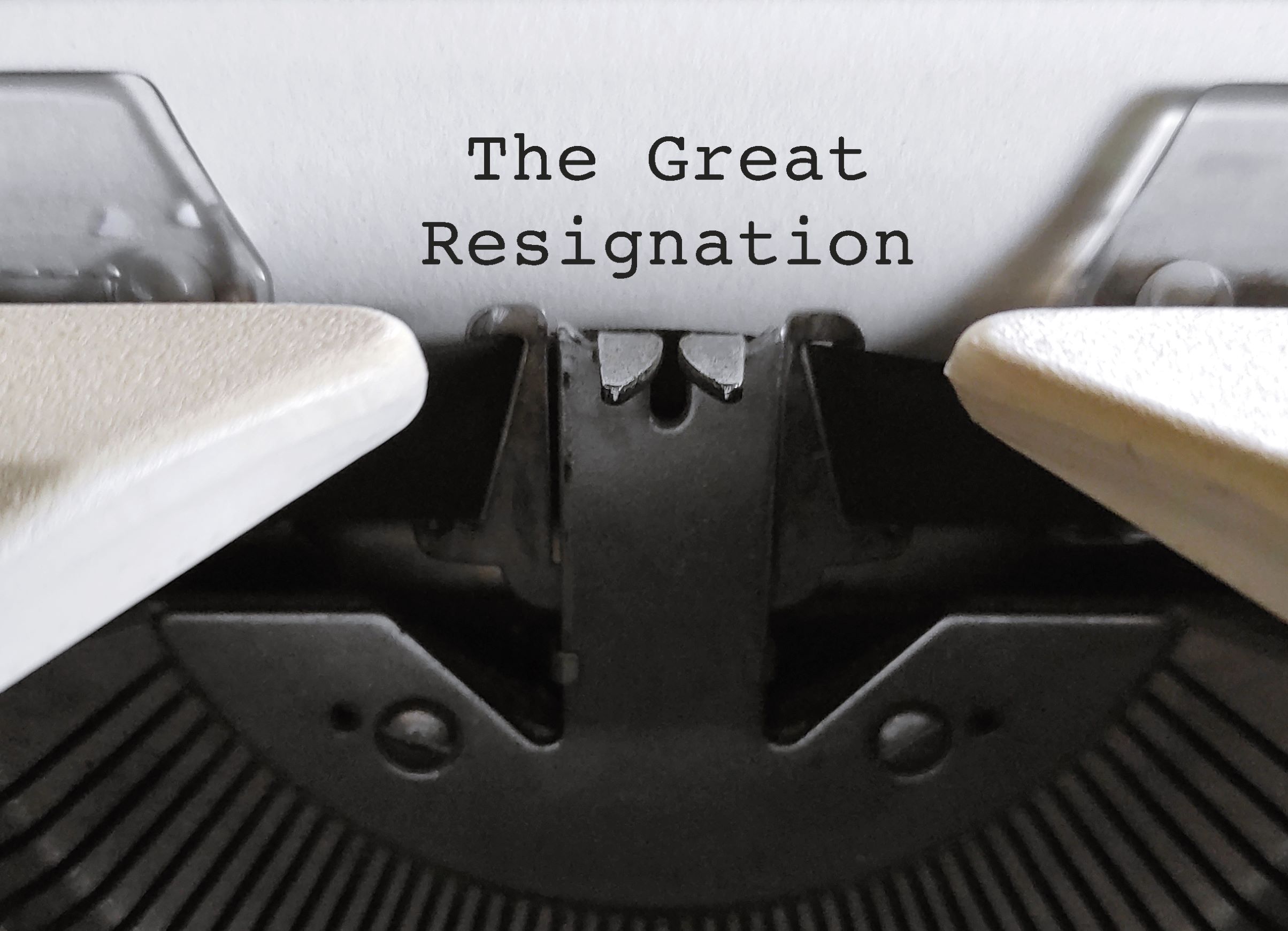 What the Great Resignation means for the project profession
Posted on Wednesday, 19th January 2022 10:33. Submitted by ILX Marketing Team
Almost 1 in 4 workers are planning a job change – an insurgence the media has dubbed 'The Great Resignation'! Living through the coronavirus pandemic has been an eye-opening experience for people. And so, when it comes to staying in a career they're unhappy or dissatisfied with, workers are choosing to take action. The view is: life is short and change is appealing.
For some, their job has simply run its course. For others, the lure of new experiences is enticing. In terms of the project profession specifically, research has uncovered that project managers cite various reasons for looking to leave their roles, (and some 37% of those surveyed confessed to having thought about quitting in the last year!) from feeling under-appreciated to being blamed for a project's failure! Reasons also include job stress, a lack of investment in career development, and that the organisation does not understand or value the project management processes and roles.
The statistics are eye-opening for companies who employ project teams. Project professionals are seeking new ventures, and there is a real threat that they are looking elsewhere. On top of this, there is a shortage of talent in the project profession, meaning replacing and recruiting project professionals could be a struggle. However, it's not all doom and gloom. As with all threats, there is a great deal of opportunities to come from 'The Great Resignation' too. Here is how organisations can respond to the shakeup in the world of work:
Getting competitive
Project managers leaving your business could be an indicator that change is required. Whilst it can be hugely damaging, and even saddening, to lose an employee from your project team, it is essential to address issues before looking to recruit a replacement. Companies must conduct a properly run exit interview with the leaver. An exit interview gives a wealth of insight into the employee experience and is a chance to learn where problems lie so that issues can be addressed.
Perhaps there was a lack of development opportunities? Or maybe you need to offer more flexible working practices in order to compete in the job market and to appeal to a generation of workers who have become accustomed to WFH life over the past two years? People have reprioritised their lives, and the once elusive work/life balance is now attainable. Applicants are seeking roles with a high standard of holistic employee satisfaction, as well as career growth opportunities. Offering just that could give you a competitive edge when it comes to talent acquisition.
Hiring from within
Losing employees is inevitable, but the cost of replacing them still stings. It's estimated that 122% of the departed employee's salary is the cost of recruiting their replacement and getting that new recruit up to scratch. And so, a savvy approach – particularly in a sparse job market or one as competitive as project management – can be to hire from within!
Internal hiring will look different for every company but can come in the form of promotion, or sidestepping (that is, filling the role with a manager at the same hierarchical level). Roles such as product managers, business development managers, strategic advisers, change managers, and business analysts will all have transferable skills for the project profession. What's more, you will benefit from 'new' team members who already know and understand your business and its mission. Provide project management training such as a PRINCE2 or PRINCE2 Agile course in order to fill the skills gap and help internal candidates to make the move.
Tapping into current staff for new roles can boost ambition and inspire others as team members see their peers advance. Offering promotions, job variety and investing in staff demonstrates that the company is committed to employee growth and progression.
Focus on retention
Making improvements as a result of exit interviews, and 'hiring from within' can both have a profound effect on employee retention. Finding out why project professionals want to leave exposes potential weaknesses in your organisation's processes and culture, giving you a chance to prevent other team members from following suit. Likewise, internal job changes and promotions can increase employees' longevity at a company and have a positive impact on morale.
Within the project profession, we must look to keep our best employees as well as work on ways to attract more. Recruitment is costly – both financially and in terms of lost productivity. It can negatively impact the morale of other employees and can be detrimental to client relationships. And so prioritising employee happiness, engagement and motivation are crucial.
Focus on retention and ensuring employees feel valued and invested in. Create opportunities for upskilling, and introduce professional development programmes if you don't already have them in place. Invest in the perks which really matter to your staff and make improvements that boost job satisfaction. Such moves are critical in order for your company to not fall victim to The Great Resignation.