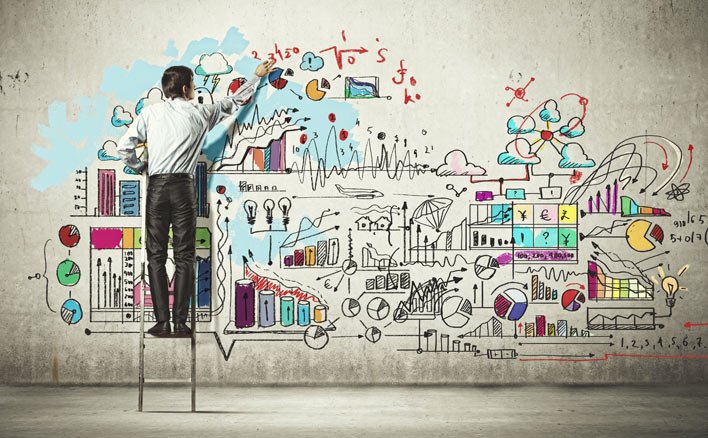 What Do Project Managers Do?
Posted on Thursday, 8th November 2018 10:40. Submitted by ILX Marketing Team
If you work in construction, IT, manufacturing, architecture, chemicals or any other major industry, you've almost certainly come across people with the job title 'project manager'. Unlike some other positions within your industry, say site foreman or quantity surveyor, the moniker 'project manager' doesn't really indicate what this person does. Yet, the project manager, PM, might just be the most important person on any specific task.
That's because project managers are responsible for the overall initiation, planning, design, monitoring and execution of any specific activity. The PM needs to apply knowledge, skills, tools and techniques to activities to ensure the outlined goals of any project are met and completed on time and to budget. As you can see, there is a lot of responsibility on the shoulders of any project manager.
What does it mean to be a project manager?
If you are leading a project as the PM, you must rely on a series of skills. You must have the ability to assess situations clearly and accurately, asking penetrating questions, detecting potential issues before they arise and resolving any conflicts before they threaten to derail the project.
One key attribute is risk management. This is the main factor that can jeopardise any project and the issue that many unskilled project managers, or projects that are manager-less face. Risks need to be both formally and informally managed on any project and at every stage until completion.
Risks generally come about through uncertainty, which means the project manager needs to be an expert in communication, listening to other stakeholders and workers to identify risks in every aspect of the project. They then need to make decisions, both big and small, to mitigate these risk factors.
PMs also need to be versed in using relevant software to help them and others keep the project on track. There are several major software packages available, most of which allow PMs to produce work charts and reports quickly and clearly.
Project manager responsibilities
The exact defined role of a project manager depends on the nature and scale of the project. However, it is very likely to include:
Planning and defining the scope and reach of the project

Planning the sequence of works required to achieve the objective

Monitoring and planning resources

Communicating work schedules

Estimating time and costs

Risk analysis

Monitoring and reporting

Quality control
These are just some of the main areas of responsibility, and you can imagine how difficult it would be to manage a project without a lead point person or manager in charge. To effectively manage all the above and more, you need to be able to trust the PM and place faith in their ability to get the job done. That's why appointing a project manager is often the key factor in the success and failure of any project.