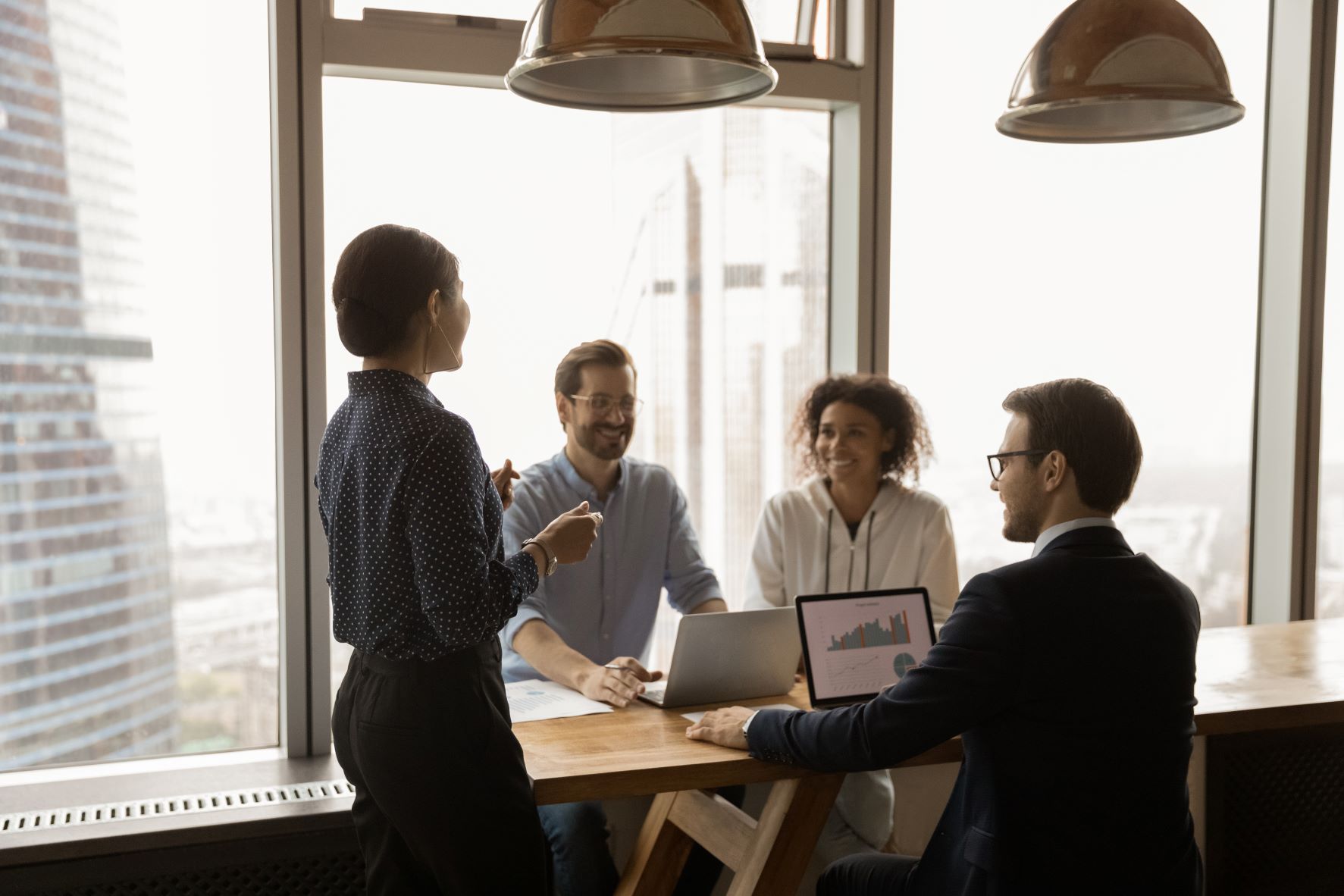 Why now is the time to coach your employees, and how to go about it
Posted on Thursday, 3rd February 2022 10:51. Submitted by ILX Marketing Team
You wouldn't be alone in thinking that coaching an employee sounds time-consuming and, dare we say, tedious. After all, as a busy leader, you are tackling endless to-do lists daily, and coaching adds a sizable task to your already very full plate! But what if we told you that investing in coaching employees could help them to reach big goals, and achieve big goals for the company too!? Here is why taking the time to coach employees is worthwhile, and how to go about it…
What employee coaching looks like
Employee coaching will differ greatly depending on the role of the employee. However, all coaching shares an end goal of upskilled staff who hone their expertise and better understand the value of their position within the company and its objectives. Coaching requires leaders to steer and drive results, and the employee to demonstrate commitment to advancing in their role.
Essentially, employee coaching will set out:
A coaching topic or area

An action plan

A defined timeline

And the expected results
Collaboratively creating a coaching template may form part of your employee's one-to-one. It is a great way of establishing long-term and short-term goals which encourage team members to strengthen their performance.
Coaching could take the form of regular conversations and quick check-ins to offer tips and guidance. Or perhaps you opt for less frequent but more involved coaching sessions to deep dive into a topic. It could be that an employee shadows you or another team member to gain experience. Or maybe you opt to undergo more formal training on an accredited professional development course. Whatever it looks like in your company, coaching helps employees to improve and grow, and, in fact, offering guidance can be of benefit to leaders too – more on that later!
A mutually beneficial arrangement
When it comes to creating opportunities for your employees to succeed, don't forget to spare a thought for the company's goals and objectives too. Whilst personal development is just that - a personal journey, the paths your team members take are going to have an impact on the business too. And so, you must look to achieve a programme of coaching which is mutually beneficial.
For example, you may establish that a better understanding of AI technology is a common wishlist item for your employees. If you feel this is beneficial for an upcoming tech project, then why not explore corporate training options for your project teams to learn and develop collectively? Our sister site, ILX group, offers some fantastic corporate training solutions.
From the business' standpoint, coaching offers a solution for gaining more talented, proficient staff at a fraction of the cost of hiring new talent. Coaching can drive results and inspire positive change within your organisation. It can aid retention as staff feel valued, and coaching can even drive innovation. As employees approach new topic areas and skills with interest and enthusiasm, it can spark ideas for improved ways of working.
Coaching has the power to bring teams together, boost morale, motivation and productivity, as well as clue your team up in a new area. Employees benefit from encouragement and direction towards reaching their full potential, and businesses gain upskilled staff who are equipped to contribute valuable work to the organisation.
Coaching builds better leaders
As a manager, it is within your remit to form a coaching action plan, to consistently monitor progress, and provide employees with the tools and resources they need to succeed. But in turn, you may just become a better leader too! Coaching puts you more in touch with your employees and builds positive working relationships. It helps staff to stop viewing you as a 'boss' and start seeing you as a leader, someone they can come to with complex problems, and work alongside to find solutions.
Without a doubt, you will refine and develop your skills as a coach – a fantastic addition to your CV! Beyond this, you could even opt to learn a brand-new skill alongside your employees. So establish your involvement, get to know your team better, and channel their motivation into progression and results. You may learn something new on the journey!