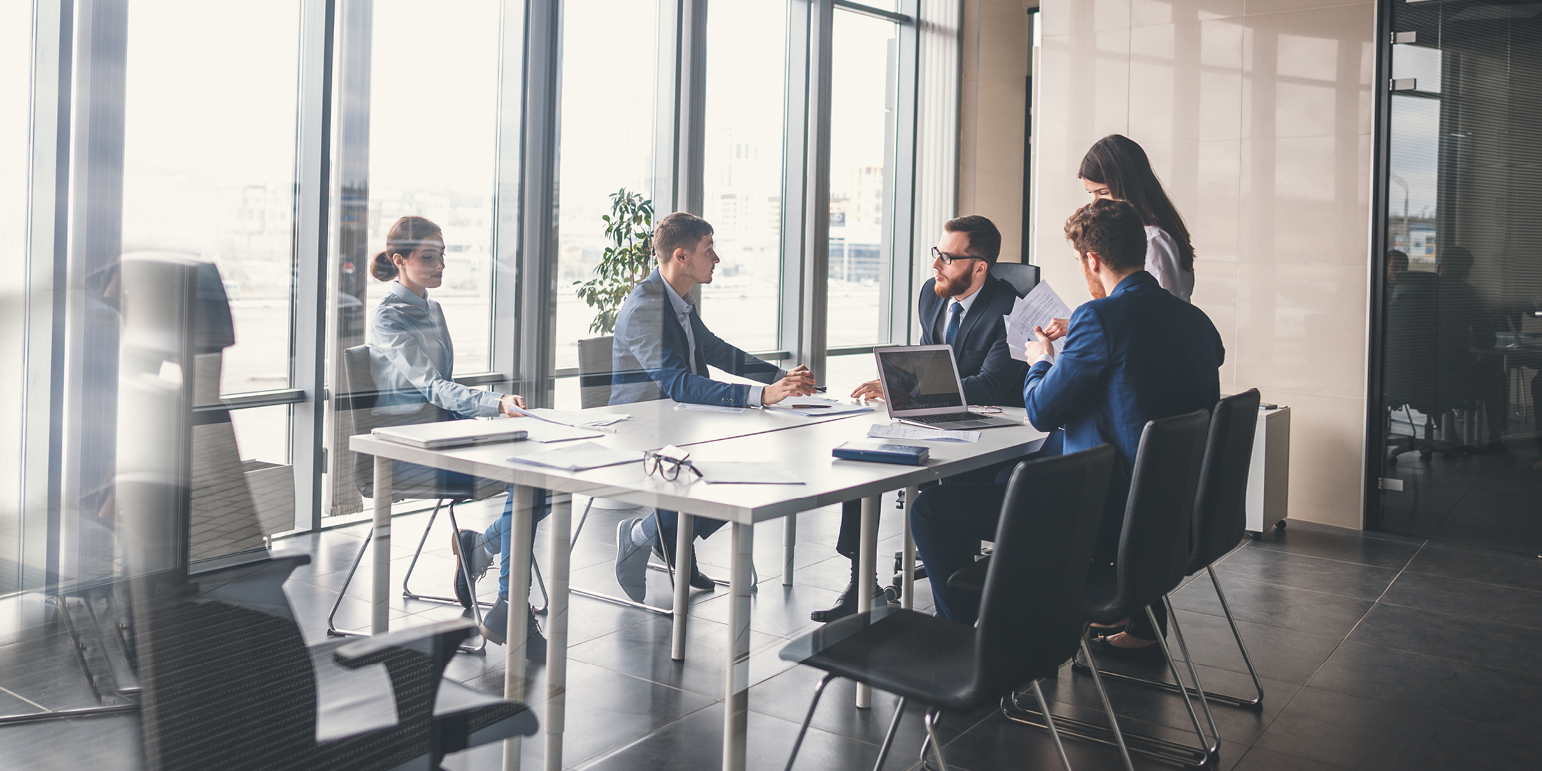 PRINCE2® 7: Odpowiedzi na Twoje pytania
Posted on Wednesday, 6th September 2023 08:58. Submitted by ILX Marketing Team
PRINCE2 to jedna z najbardziej powszechnie stosowanych na świecie metodyk zarządzania projektami, pomagająca organizacjom prowadzić projekty, które spełniają wymagania dotyczące czasu, budżetu i jakości. To narzędzie przeszło wiele iteracji od swojego pierwszego wprowadzenia w 1996 roku, z obecną 6. edycją uruchomioną w 2017 roku. Jednak w miarę jak branża się zmienia, konieczne jest dostosowanie wytycznych, dlatego też PRINCE2 7 pojawi się jesienią 2023 roku!
Aby pomóc profesjonalistom zajmującym się projektami zrozumieć zmiany, jakie niesie ta nowa edycja, odpowiedzieliśmy na niektóre często zadawane pytania dotyczące aktualizacji.
Jakie są główne zmiany w PRINCE2 6th Edition w porównaniu do PRINCE2 7?
Aby zapewnić, że narzędzie pozostaje zgodne z dynamicznie zmieniającą się branżą, wprowadzono zmiany w metodologii.
Dodano aspekt zrównoważonego rozwoju jako kolejny element oceny projektu

Włączono podejście do zarządzania danymi i cyfrowego

Elementy treści i języka zostały uproszczone, aby uczynić je bardziej dostępnymi

Skupienie na ludziach zostało zintegrowane we wszystkich aspektach metodologii
Jak nowa edycja PRINCE2 adresuje obecne trendy i wyzwania w zarządzaniu projektami, takie jak metodyka Agile i transformacja cyfrowa?
PRINCE2 7 zawiera wskazówki dotyczące integracji praktyk Agile oraz wdrażania projektów transformacji cyfrowej, zapewniając, że menedżerowie projektów są wyposażeni w narzędzia niezbędne do efektywnego zarządzania projektami w tym dynamicznie zmieniającym się okresie technologicznym. Dla profesjonalistów uczy, jak efektywnie dostosować tę metodologię do tego rodzaju projektów, oferując praktyczne studia przypadków, które pomogą w skutecznym ich dostarczaniu.
Jakie są korzyści związane z PRINCE2 7 dla menedżerów projektów?
Podobnie jak wszystkie poprzednie wersje PRINCE2, 7. edycja dostarcza menedżerom projektów umiejętności i wiedzy niezbędnej do skutecznego prowadzenia zespołu przez każdy projekt. Uwzględniając dodatkowe elementy, takie jak zrównoważony rozwój i zarządzanie danymi, ta zaktualizowana wersja zapewnia, że menedżer projektu pozostaje elastyczny i nadal odnosi sukcesy w zmieniających się środowiskach biznesowych.
Jakie są długości kursów dla Foundation i Practitioner?
Jeśli zakupisz naszą e-learningową wersję kursu w języku angielskim, masz 12 miesięcy na ukończenie szkolenia i przystąpienie do egzaminu.
E-learning w języku niemieckim oraz wersje wirtualne i stacjonarne będą dostępne wkrótce!
Ile czasu trwa egzamin PRINCE2 7 Foundation?
Egzamin Foundation to zamknięty egzamin wielokrotnego wyboru, który trwa 60 minut.
Ile trwa egzamin PRINCE2 7 Practitioner?
Egzamin Practitioner trwa 2 godziny i 30 minut i jest otwartym egzaminem z testem scenariuszowym opartym na oficjalnym podręczniku PRINCE2 7.
Jaka jest zdawalność egzaminu?
Zdawalność obu egzaminów wynosi 60%.
Czy są jakieś wymagane kursy wstępne?
Nie ma żadnych wymagań co do kursu Foundation, co oznacza, że możesz rozpocząć szkolenie w PRINCE2 7, niezależnie od swojego poziomu doświadczenia. Jednak w przypadku kursu Practitioner będziesz musiał być certyfikowany w jednym z poniższych obszarów, zanim będziesz mógł zarezerwować szkolenie.
PRINCE2 6th Edition (Foundation lub Practitioner)

PRINCE2 7 Foundation

Project Management Qualification (PMQ)

Project Professional Qualification (PPQ)

Project Management Professional (PMP)

Certified Associate in Project Management (CAPM)

IPMA Level A (Certified Projects Director)

IPMA Level B (Certified Senior Project Manager)

IPMA Level C (Certified Project Manager)

IPMA Level D (Certified Project Management Associate)
Mam już certyfikat PRINCE2 6th Edition Foundation, jaki kurs Practitioner powinienem wybrać jako następny?
Choć możesz od razu przejść do egzaminu PRINCE2 7 Practitioner, zalecamy ukończenie kursu PRINCE2 6th Edition Practitioner. Ta wersja jest wciąż ważna i aktualna, i przygotuje Cię do osiągnięcia sukcesu w zarządzaniu projektami. Sugerujemy przeniesienie się na PRINCE2 7, gdy będziesz musiał odnowić swoją certyfikację, co nastąpi po trzech latach.
Jakie szkolenia są dostępne?
Oferujemy szkolenia PRINCE2 7 w następujących formach dostawy:
E-learning: Materiał edukacyjny w formie samokształcenia, który pozwala uczyć się metodyki w czasie i miejscu, które Ci odpowiada.

Kursy wirtualne: Ucz się od naszych ekspertów w komfortowym otoczeniu własnego domu.

Szkolenia stacjonarne: Wybierz się na jedno z naszych szkoleń stacjonarnych, gdzie będziesz uczyć się od naszych kompetentnych trenerów w środowisku współpracujących innych uczestników.
Gdzie mogę znaleźć więcej informacji?
Aby uzyskać więcej szczegółów dotyczących zmian w PRINCE2 7, przeczytaj naszego bloga "PRINCE2 7 uruchamiane we wrześniu 2023 roku! Ale co nowego?", a także śledź naszą stronę internetową i kanały społecznościowe w ciągu najbliższych tygodni.
PRINCE2 7 e-learning w języku angielskim jest już dostępny do zakupu na naszej stronie internetowej. Data uruchomienia PRINCE2 7 w języku polskim nie została jeszcze potwierdzona.
PRINCE2 6th Edition jest dostępna we wszystkich formatach szkoleniowych oraz w języku polskim i angielskim na naszej stronie internetowej.
Nasz zespół obsługi klienta jest również dostępny, jeśli chcieliby Państwo omówić swoje opcje - zadzwońcie do nich lub skorzystajcie z czatu na żywo.