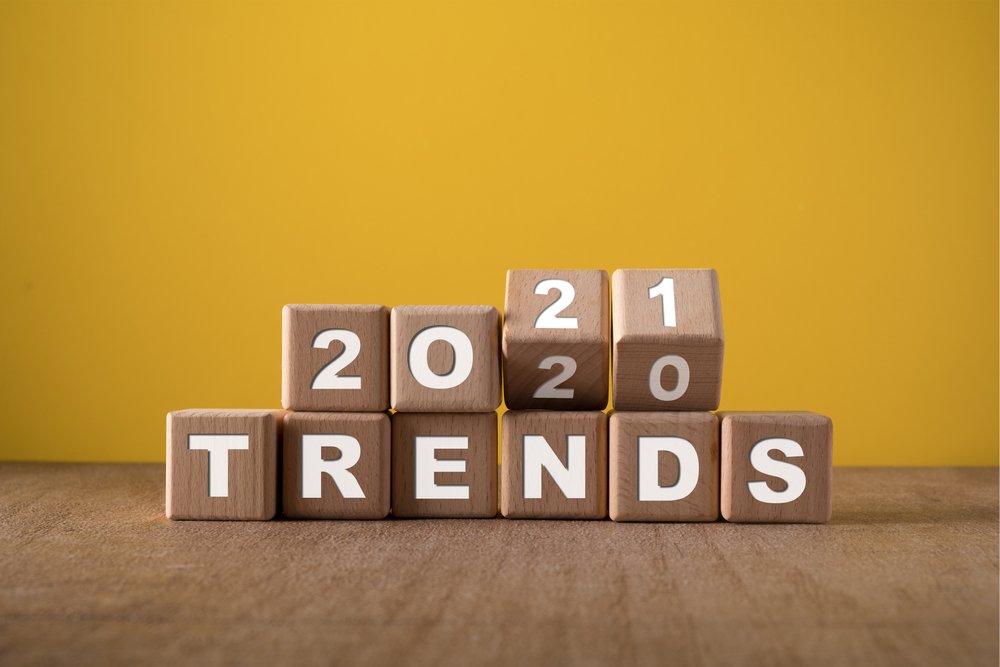 The trends we are carrying forward for an improved future
Posted on Monday, 18th January 2021 15:32. Submitted by ILX Marketing Team
As we head into a new year there are many reasons to feel optimistic. The trends which have defined 2020 can be carried forward and, despite the doom and gloom, there is so much to emerge from the pandemic which we celebrate and take pride in. By continuing to embrace these developments we can look to an improved future.
Rapid project development
In the past 12 months medical tech has achieved great things. The rapid pace at which treatments, testing and vaccines have been developed for the COVID-19 coronavirus is astounding! As well as being a sign of hope for the future of vaccinations, disease treatment and cure, this has also proven to be a key lesson in project management. With the right funding, a sense of urgency and improved resources, phenomenal results can be achieved.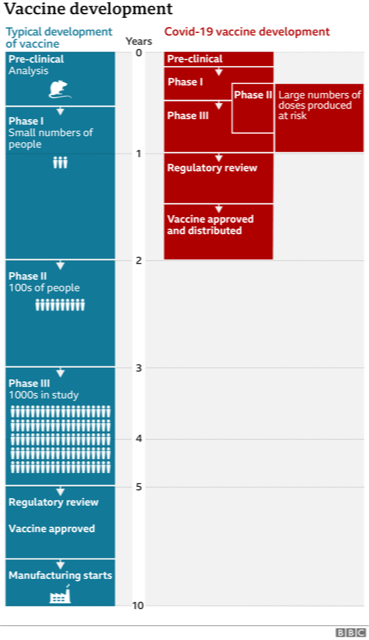 Vaccine development project model timeline [Source]
Online learning
Whilst we may be sick of online meetings, Zoom family quizzes and video-conferencing, online learning is a trend we are sure to carry forward. After all, why should our physical location restrict our development? Here at PRINCE2 we have seen a vast uptake in our virtual learning and e-learning courses, and this is a trend sure to continue.
Lockdowns have seen us seeking out new ways to develop our skills, and the lasting effect is that we have learned the value of continual learning. It is good for our mind health and well-being as well as for our career goals. With online learning upskilling is accessible and flexible.
Local community
Clapping on our doorsteps may be over, but through lockdowns we have gotten to know our neighbours like never before. The pandemic has instilled a strong sense of community which is set to continue. We are shopping locally and choosing independent businesses over large chains more than ever. This shake-up in our habits as consumers has undoubtedly been the key to survival for small businesses.
What's more, there is an increasing desire to know the people behind the business. As consumers, we are making more meaningful and mindful choices – shopping in the community and seeking out local companies to support. For small, local businesses to thrive they must connect with the community.
The environment and the planet
Climate change has been a key concern for some time, but the wake up for many of us was when our headlines were flooded with reports of the environmental change lockdowns had made. The lack of road traffic meant that air pollution fell by up to 50% in London and other major cities, and worldwide greenhouse gas emissions were slashed.
For a short time the environment saw the benefits of a slowed society, and there is a real desire for that to continue. A hot topic for 2021 and beyond is going to be 'green recovery'; placing sustainability and tackling climate change at the forefront of business and of all we do.
Flexible working
Flexible working has long been on our career wishlists, but until last year it was simply not available to most professionals. The pandemic gave millions of workers the opportunity to prove that flexible working could work. And they did just that.
Free from the 9-5 and the wasted hours commuting, professionals benefitted from an improved work / life balance. They showed themselves to be just as (if not more) productive by working to their own schedules. And so, it is no surprise that huge amounts of companies are set to continue to embrace flexible and remote working well into the future.
5G Connectivity
The past year has seen a huge increase in demand for higher-speed internet, and well-connected homes. Afterall, we are innovating and accelerating at a pace never seen before. Therefore, the hot topic of 5G connectivity is a trend we are sure to continue to hear plenty about in 2021. We are on track to see new infrastructure, shifts towards smarter cities, and investments in 5G and 6G technologies.
Electronic travel
Looking to the future, all factors are pointing to us increasingly using electronic travel to get around: For one, a slowed pace of life at the hands of lockdowns has seen us increasingly get on our bikes, e-bikes and e-scooters. What's more, cities across the world are investing in dedicated cycle paths in anticipation for people marking greener travel choices. Lastly, here in the UK, diesel and petrol car sales will be banned after 2030, which is driving an interest in electric alternatives.
Physical digital experiences
Social isolation has increased our reliance on digital interactions. The knock-on effect is that there is an increasing desire for digital experiences to be more physical and more human. In this way, organisations have been forced to innovate and embrace digital in order to satisfy their customers.
2021 will see companies investing in virtual interfaces and augmented reality technologies. Examples of this which we have already seen include the use of virtual avatars to 'try on' everything from clothes and make-up to glasses. Businesses will be looking at how they can transform to deliver their services in a digital form, which still feels a personalised and connected experience.
An improved culture
To round it up, 2021 is set to be a continuation of 2020, but that doesn't have to be a bad thing. There are so many great evolutions from the past year that we can carry forward in order to shift closer to a better future. Our values have been shifted, but so too have our expectations. We are valuing philanthropy, an improved culture and a new normal with innovation at its core.