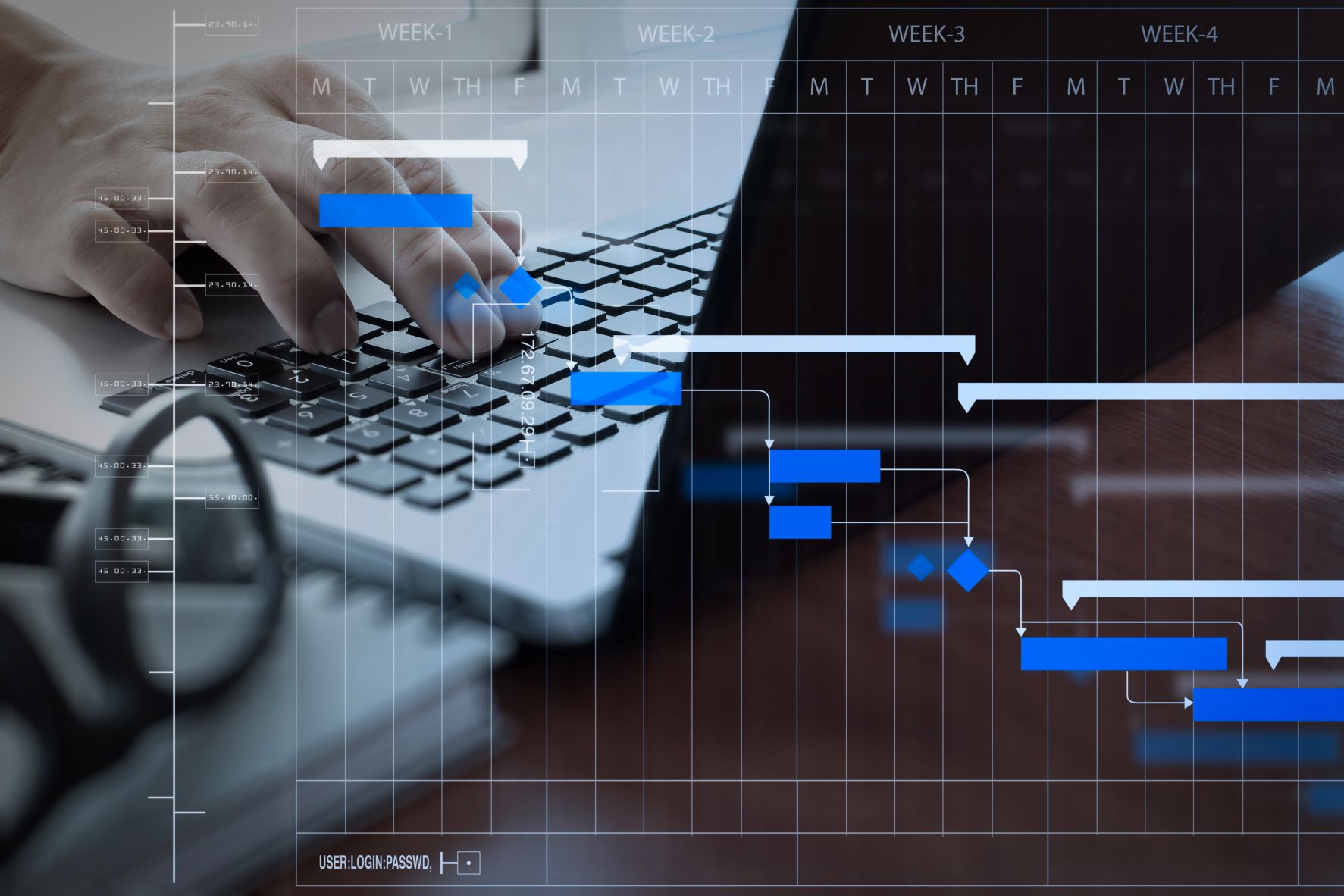 Better project planning in 5 simple steps
Posted on Monday, 21st February 2022 10:31. Submitted by ILX Marketing Team
Planning is one of the most valuable stages in the PRINCE2 methodology. Initiating a project carries a lot of responsibilities. Planning can be both challenging and time-consuming as it comprises numerous activities. It involves preparing and refining your approach for everything from risk to communications, quality methods to change controls, and much more.
Yet all too often, planning can be rushed through, overlooked, and under-valued in the project journey. With some minor tweaks to processes, planning can be optimised to be more efficient, easier, and more effective throughout the project lifecycle. Here's how you can ensure your project plan succeeds effortlessly:
1.    Build in a contingency plan
When met with roadblocks at the planning stage, project professionals can feel under-equipped to resolve them. Restraints in budget, time, resources or knowledge can result in plans being executed with known errors in place. Taking the time to be risk averse can allow project staff to build contingencies into their plans. It may be that extra resources may be needed, that you need to have substitutions in place in terms of employees or contractors, or even an alternate source of capital. A safety net of contingencies can help to ensure smooth sailing further down the line. It could even be make or break for a project.
2.    Allow for adaptations
Likewise, a contingency plan does not have to be set in stone. It's less a matter of having a 'plan A' and a 'plan B', and more about knowing that if problems occur, you are equipped to handle them. PRINCE2 Agile training echoes this. It combines the flexibility of Agile with the framework of PRINCE2 and teaches that practices can be tailored in order to be responsive.
The pandemic has taught us to be adaptable, and combined with PRINCE2 Agile, this knowledge and experience can be used to our advantage when planning, and throughout the project. The PRINCE2 Agile framework values continuous monitoring – with Agile ways of working, such as sprint reviews and retrospectives.
3.    Get visual!
By actually seeing your project mapped out, it is far easier to visualise it being a success. If you're not sure where to start, consider using a Project Initiation Document (PID) which can be used as a checklist so that you, and your team, can visually confirm that plans have been well considered. With this as the basis, you can build upon your plans and modify them; expanding them to include risks, contingencies, project controls and more in depth project plans. This may be something you can do within your regular project tools. Or you may work through plans in a Kanban style in software such as Trello, or even mock them up in a whiteboard session! Visually seeing project plans can be of huge benefit for both leaders and project teams.
4.    Improve your communication practices
If it's been a while since you reviewed your practices and made internal changes in areas such as communication, when planning a project, it is an ideal time to do so! Or perhaps you have made changes, but it has been transformational and gone undocumented? Either way, for a project plan to work effortlessly, it is vital that you get all staff on the same page, and a written-up communication plan is fundamental for this.
Define how you are going to communicate throughout a project, the types and channels you will use, and the frequency of communications to unite teams. Bringing teams together is of particular value when you have remote and hybrid workforces. Consistent, open communication will manage employees' expectations, and work to improve project productivity and outcomes too.
5.    Value accountability
Processes for staying accountable are undervalued and usually overlooked in project planning. Yet simple daily accountability practices can be revolutionary, and it all comes back to your communication approaches. For one, implementing routines such as daily standups, a highly valued tool in Agile Scrum, is a great way to keep tabs on progress and flag any looming issues before they cause delays.
Another technique is implementing accountability 'buddies'. Partner up employees so that they check in with each other. Much like daily scrums, partners will have a quick discussion on what they achieved the day before, what's on the agenda for today, and any challenges they may face. This is a great way to improve motivation, productivity, accuracy and efficiency.