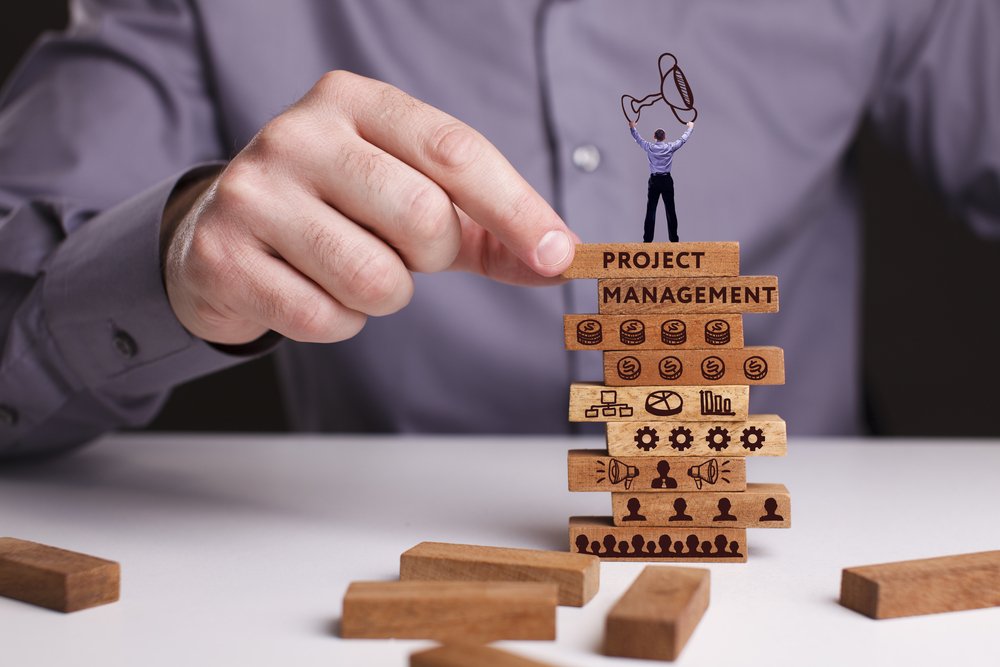 Do you need a degree to be successful in project management?
Posted on Monday, 19th July 2021 16:45. Submitted by ILX Marketing Team
Project management is a lucrative, versatile, exciting, and rewarding job, but in order to be successful in this career, you must have the right skillset.
Project managers need to be organised, knowledgeable and able to multitask. They must be strong leaders in order to drive employees and possess the communication and motivational skills which go hand in hand with managing teams.
Beyond this, a career in project management will require core professional abilities such as writing advanced reports, being tech-savvy, as well as strong research skills. Each of these will be paramount in their role of planning, executing, and monitoring projects from initiation through to completion. In addition, project managers will require negotiation skills, prowess in time, budget, and conflict management, and, above all, problem-solving abilities.
With the vast and broad set of talents required, we question; is a degree necessary to achieve a thriving project management career?
The project management skills employers want
A degree in the project management field will teach highly relevant industry theory and competencies of the project profession. Likewise, a degree in a wider business subject - management, IT or similar - will offer numerous transferable skills which can be of benefit when launching a career in project management. From research skills to technical writing, managing teams to business principles and more.
And so, the common assumption is that a degree is crucial for a career in project management. In reality, a survey of 1,000 employers revealed that only 24% would prefer to see a relevant degree qualification. And in fact, many jobs in the project field look for candidates to have the right soft skills, relevant work experience and a strong sense of ambition above all else. In this way, holding a degree will not necessarily give the competition an edge!
Landing a role in the project profession will involve showing you have the soft skills to succeed. These may well be business or industry specific, so it's worthwhile delving into the core values of the company culture to ensure you are a good fit and able to tick their boxes. Likewise, experience is a trump card for a career in project management. Practical experience not only develops an understanding of the world of work, but also shows your skills have been used in a practical setting.
Finally, ambition is up there on the list of important traits for project managers. Ambition goes beyond answering "Where do you see yourself in five years' time?" It indicates what sort of leader you will be, how the role will suit you, and how you will suit the role in the long term.
Fill the gaps in your skill set
Armed with the core traits that employers are really looking for, you can begin to assess your current skill set and fill gaps. Whether that is through on-the-job training or taking a professional development course. Grabbing opportunities for progression can help you to work towards building the requisite skill set to be a success, without the need to head to university full time.
Studying for a degree is a big commitment, and one that may not be accessible for everyone. But that's not to say opportunities for learning aren't for everyone! PRINCE2 training is the perfect solution for teaming experience with theory, and facilitating you to meet your goals, and for filling gaps in your talents. At PRINCE2 our courses are available in classroom-based, virtual learning, or e-learning formats, not only allowing you to choose a learning style which suits you, but also to fit seamlessly into your schedule and alongside your practical work.
Pursuing a qualification such as PRINCE2 or PRINCE2 Agile is a strong choice for those shooting for a thriving career in project management. The certifications are widely recognised as industry standard worldwide and a degree is not a prerequisite to PRINCE2. The courses have been developed to teach project management methodologies, theory and knowledge of processes. At foundation level the courses really touch on all bases, covering everything from risk, change and quality management to project startup and initiation right through to closing a project. Then the practitioner level delves deeper in order to broaden knowledge and better understanding of theory in context.
A path that suits the professional
There are various paths and options available to get into project management without a degree. Many project managers find themselves in the role having worked their way up the career ladder, or by being thrust into the position by senior management, or by side-stepping in their company.
In this way, studying whilst you work is a preferred choice for professionals and businesses alike. Companies may even help to finance training as part of a continued learning approach, particularly for those in management positions. That said, training at any stage of your journey or path, even at entry-level, shows your employer that you have ambition.
Whatever path you take, knowledge, experience and drive are the winning combination when it comes to landing a role in project management. And professional certification will go a long way to enhance core traits, evidence your competencies and boost your career.