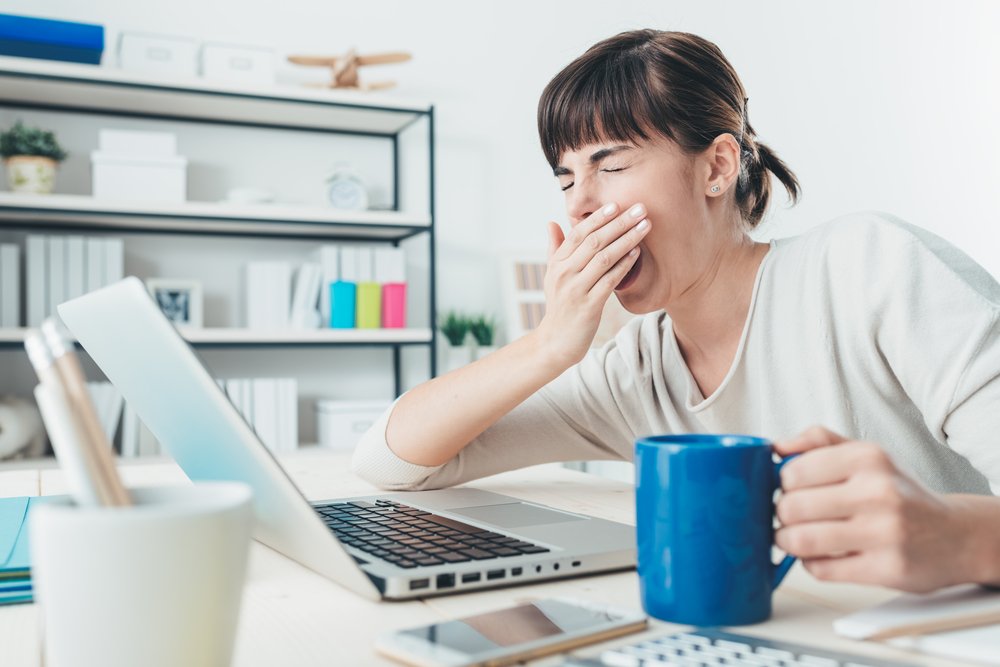 Is workplace productivity dwindling as we adjust to the 'new normal'?
Posted on Friday, 1st October 2021 14:07. Submitted by ILX Marketing Team
The endless months of home working are taking their toll. We are struggling with the deficit of social interaction during our working day, and the always-on culture is blurring work and personal space or time. This is triggering stress and damaging our mental health. Whilst numerous studies during the pandemic have shown that productivity is higher when working from home versus an office setting, as time goes on, we are likely to see this decline. Loneliness, poor job satisfaction and worsening mental wellbeing all hinder productivity. So, as we head into the 'new normal', what is the best way to handle the problem of productivity?
Quantifying productivity
Work from home fatigue must be addressed. If productivity is dwindling among remote workers, is the solution to pull them back to the office? Many businesses have returned staff to the office post lockdowns, but this has put bumps in the road for the lives of a lot of employees.
Remote working has allowed us to shift our hours to suit. We've juggled commitments and childcare arrangements, formed new schedules and routines, and in some cases even relocated to enhance our work-life balance. Research has found that an overwhelming 97.6% of us want remote working, in some form, to be here to stay. And so it seems that heading back to the office isn't as easy as flicking a switch! We are stuck between a rock and a hard place. So what is the solution?
Just like any key performance indicator in our business, we must measure and monitor productivity. Tracking an employee's output can be as simple as noting the number of tasks, items, or duties an employee completes within a timeframe. Chances are most organisations will already have this data. Average those numbers and allow this measurement to set personal benchmarks. From here you can monitor and determine the effect of any change. (For example, returning staff to the office or introducing hybrid working.) You will be able to identify the quantity of an employee's output and whether the change improves or declines productivity.
Addressing WFH fatigue
A system for tracking output not only helps to identify productivity trends. It also encourages employees to observe their own work and performance. Pair this with a workplace culture of openness and honesty, where regular 1-2-1 meetings take place, and employees are actively listened to, and you have a recipe for success! Workers will respond more positively to feedback, and even bring their own performance observations to the table. Exercise target setting too. Having a goal to shoot for can boost morale and assist in eliminating fatigue.
Break the monotony by introducing schemes that will keep motivation high and increase productivity as a result. For example, rolling out company-wide professional development training. Creating an environment of continual learning shows your employees that you are investing in them and their careers, whilst also improving their skills and helping them to reach their targets. The time spent training may also serve as a welcome break from their daily tasks.
The 'new normal'
It's unlikely that we'll be restoring a nine-to-five Monday-to-Friday, office-based working as the norm any time soon. In fact, most companies that can are transitioning to hybrid working in some form. And so, it is of huge importance that issues such as WFH fatigue or dwindling productivity are tackled.
Monitoring performance can go a long way to getting to the bottom of what is causing fatigue in order to overcome it, but companies must also listen to their employees. Whether this is on a one-to-one basis or through employee experience surveys, gaining insight is invaluable. Companies must also take action, make conscious decisions and improvements. They must become more innovative in how they keep teams engaged, motivated, valued and, ultimately, productive.