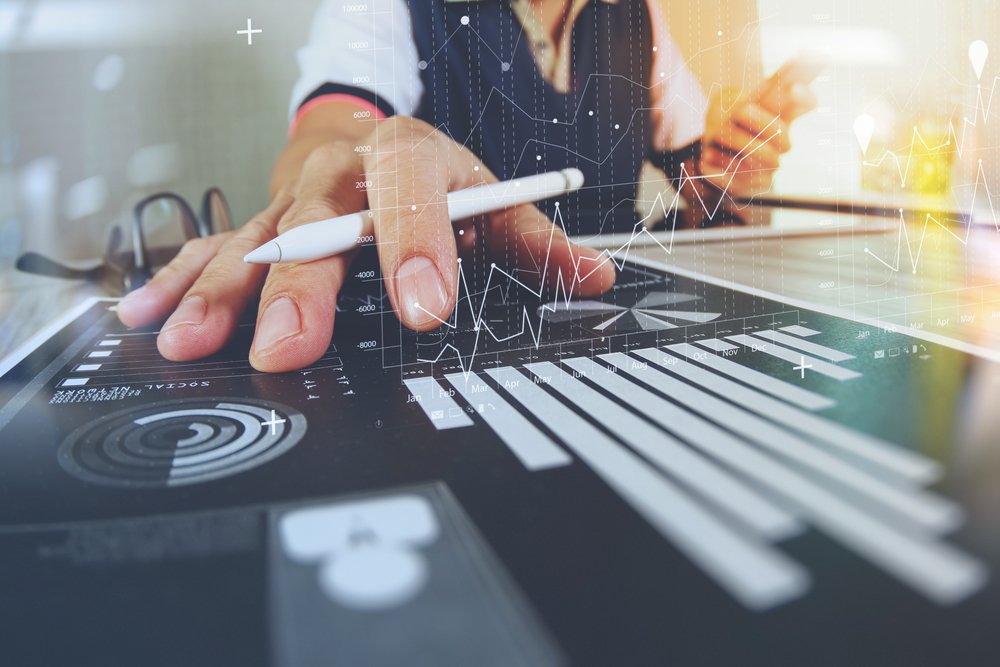 Keep your finger on the pulse: automate data crunching
Posted on Wednesday, 27th May 2020 12:36. Submitted by ILX Marketing Team
It is becoming more important than ever to swot up on your data analysis skills. It's more than just working the numbers and reporting endless statistics to clients and stakeholders. Large data sets can be invaluable for active decision making throughout the project.
As we head deeper into the 4th industrial revolution, project software is becoming smarter, and the trend for automation is snowballing. Harnessing technology to automate data crunching will allow you to keep your finger on the pulse of your project. Here's how:
Easier management with tailored alerts
Project management tools have the ability to collect and collate large amounts of information. Scheduling software alone will gather vast levels of data from your team during a project, such as time spent on a task, completion rates, any issues or incomplete assignments. Project software can also track budget, use of resources, and much more. How you then use this data is critical.
Smart dashboards offer a live, to-the-minute view of your project on a very user-friendly interface. Often this data visualisation will be customisable, with widgets that allow you to see an overview of your project at a glance. It is worthwhile taking some time to set up your dashboard to show what is important to you; or if you haven't edited this in a while then have a quick review. By seeing your project in this way, you can very easily navigate to manage the areas of the project needing your attention.
Take this a step further, and set up tailored alerts. Most commonly used tools now offer some form of digital assistant with customisable features such as alerts (although their exact capabilities will vary depending on the tool or app). These could be in the form of a notification if a project gets close to budget or runs a certain percentage over time. Cleverly enabling alerts will allow you to step in and take action ahead of time. Having a smart setup makes great use of your project software's data crunching ability. It improves efficiency and allows you to focus and manage in the right areas.
Better forecasting with project performance data
Beyond being invaluable for the daily management of a project, data has the ability to optimise your forecasting. This benefit is twofold – at a project's start it offers you the intelligence to reflect on information from previous projects and is hugely beneficial for project planning. Additionally, data analysis can be an ongoing resource for forecasting throughout a project, allowing you to keep your finger on the pulse and react and respond in an agile way.
Data technology can better predict project outcomes, and has the power to assist with forecasting everything from duration to project profitability. What's more, thanks to AI developments and machine learning, project technology is increasingly able to make recommendations too. These may be; how to make best use of resources, areas where costs can be reduced, or tasks which can be performed more intelligently - for example, by drawing on the strengths of a particular team member.
In terms of project planning, a data-driven approach allows managers to make more accurate predictions and forecast completion dates and expenditure more successfully. Working in this way allows you to set goals with greater precision and can inform your decision making.
Avoid standstill with new features
Technology is continually developing to assist us in our daily work, so be sure to avoid standstill. Whatever software you use, it is worth being in touch with your contact at the company to see if there are any updated features you should know about. Many offer free screen-share style training sessions you and the team could undergo. Alternatively, shop around - it is worth switching up the applications you use from time to time if they are not best serving you, or offering updates and new features.
Project tools are already saving us painful hours of data collection and analysis, meaning the role of the project manager is evolving to focus increasingly on interpreting data smartly. Do this well, and utilise data analysis automation, and you are sure to see your project performance boosted.