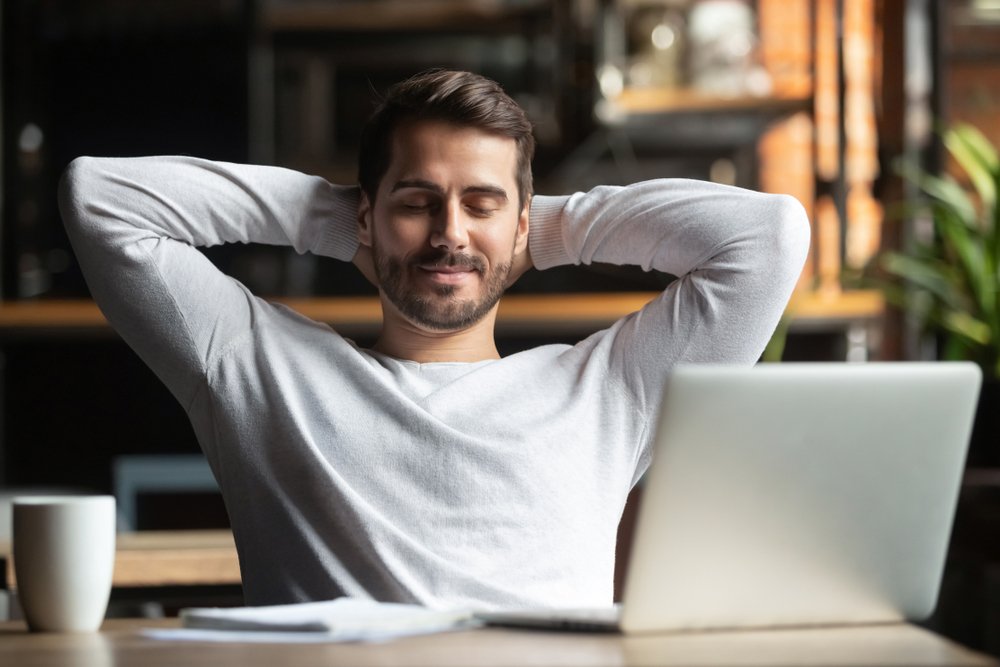 The importance of mind health for your career
Posted on Friday, 8th April 2022 11:56. Submitted by ILX Marketing Team
Naturally, as a training course provider, mental agility is our passion! Prioritising our mind health can have endless benefits. From enhancing our performance at work to helping us to preserve in order to reach our goals. Mental dexterity improves our self-confidence and courage, and helps us to bounce back from failures. So how do we keep our brains 'in shape'?
A lifelong learning journey
Learning new skills is a key way to improve our mind health. Just as our physical muscles need to be used and challenged for us to become stronger, our mental muscles too require exercise in order to reach their potential. Though, mental strength is less of an end goal, and more about committing to a journey of lifelong learning.
One such way of doing this is by enrolling in professional development training. Structured training courses expand your knowledge and provide you with the skills in your toolkit to benefit your daily work too. Unsure where to start? For project professionals, or those shooting towards a project management role (or similar), our PRINCE2 Foundation course is the ideal place to start. The course has no prerequisites and is available in various formats, so we are sure to offer a learning style which best suits you.
One step at a time, you can integrate learning into your everyday life. To do this successfully, you will need to develop environments where you can thrive and have a level of discipline – this is particularly important during disruption. It's a long term commitment, but with the right strategies in place, continued learning becomes second nature! It is also vital that you form habits which support your mental wellness, in order to keep your brain in tip-top shape!
5 Ways to keep your brain performing at optimum levels
Achieving strong mental agility takes commitment and everyday practice. It will involve challenges, but has the power to see you reach your greatest potential! Here are five of the best things you can do to keep your mind active… Essentially, nutrition for the mind:
1. Actively engage
- we spend so much of our lives on 'autopilot'. By simply slowing down, taking notice and actively engaging in the environment, there is so much more to be gained. Whether it's whilst in conversation with someone, or out and about, taking in our surroundings more. Savour the moment.
2. Get outdoors
- Whether it's going for a walk or run, cycling or gardening, stepping outside has endless benefits. From increased blood flow from movement to vitamin D, never underestimate the value of fresh air. If you are time poor, fret not,
one study
found that those who engage in physical leisure activities for at least 20 minutes once a week are less susceptible to fatigue.
3. Indulge in a hobby
- Hobbies are fantastic for our mental wellbeing. Spending time doing something you enjoy relieves stress, lifts your mood, and lowers blood pressure. So, whether you reignite a hobby or try something new, allowing yourself the freedom to do something you enjoy is of huge benefit to your mind's health. What's more, learning new things will see you gain confidence and fill you with a sense of achievement.
4. Value sleep
- Sleep and learning go hand-in-hand. During sleep, what we have learned embeds itself in our minds and becomes knowledge. Likewise,
a reduction in deep sleep is linked to memory impairment
. Ensure you get adequate sleep each night by sticking to a rough sleep schedule and creating a restful environment in the lead up to sleep.
5. Build connections
- By this we don't mean networking, although that can be great too! We're talking about building meaningful connections with those around you. Social connections not only improve your happiness and quality of life, but are incredibly rewarding. Creating relationships with the people around you has even been shown to lower the risk of mental decline. So share your time, stories and experiences with others, and actively listen to them too. It could just help your mind to continue to perform at optimum levels.
Your career will thank you!
There is so much to be gained from making your mind's health a priority. Whether you action some of the small steps above to optimise your mind health, or embark on a journey of continued learning – or optimally, both – your career is sure to benefit. Building strong mental muscles will help you perform better, have more confidence in your work, and bounce back from failures better. This is how successful people rise to the top — they know failure is part of the journey to success, and that mental dexterity and continued learning are also key to that journey.