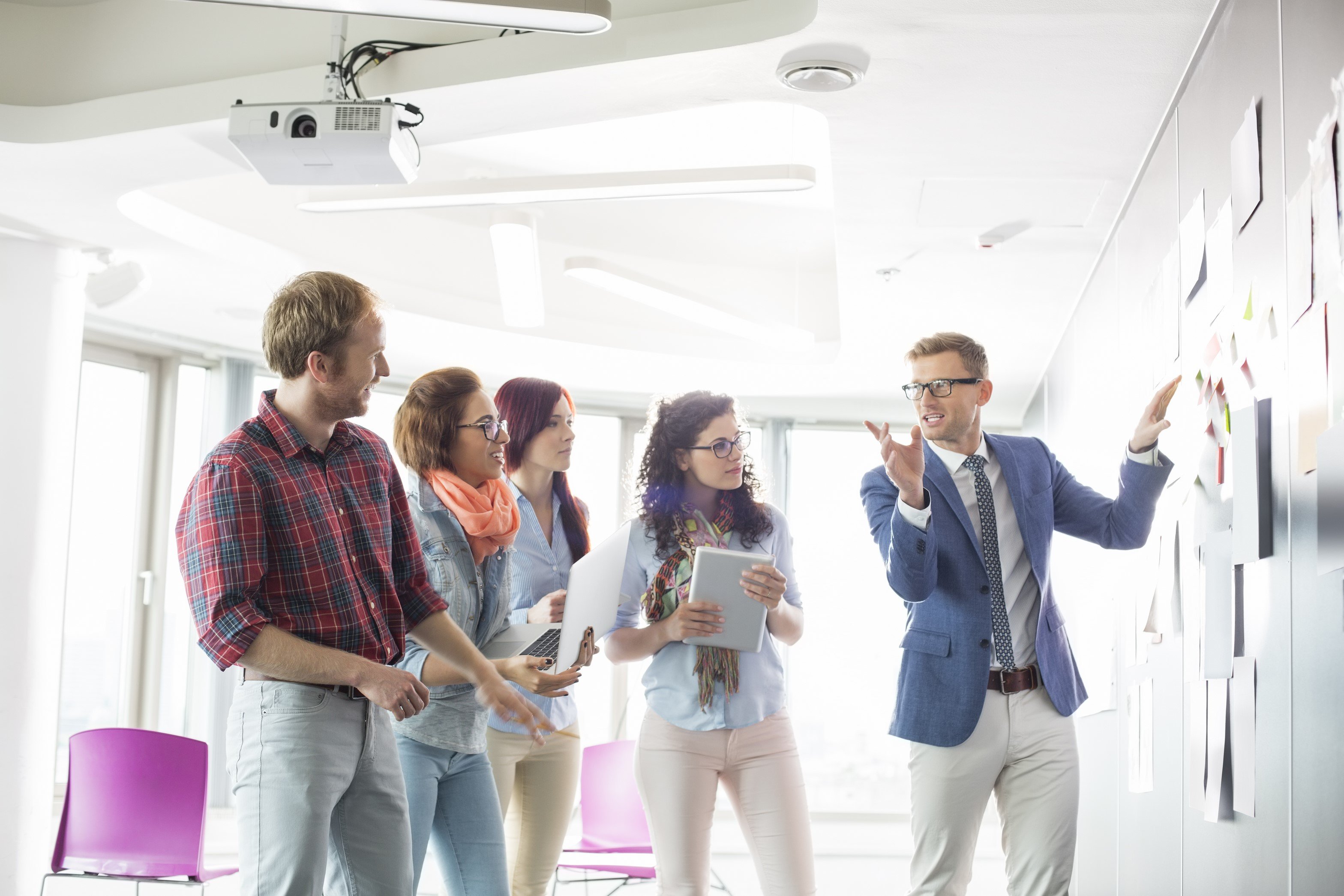 5 korzyści z PRINCE2
Posted on Wednesday, 11th August 2021 17:00. Submitted by ILX Marketing Team
PRINCE2® jest często nazywany "metodyką de facto" zarządzania projektami. Wywodzi się z brytyjskiego standardu rządowego PRINCE, przeznaczonego pierwotnie tylko dla systemów informacyjnych. Standard ten był jednak ciągle modyfikowany i ulepszany przez kilka ostatnich dziesięcioleci. Jeśli myślisz o zapisaniu się na szkolenie PRINCE2, tutaj przeczytasz, w jaki sposób może Ci się ono przydać.
1. Szeroko uznana metodyka
Chociaż początki PRINCE były związane z zarządzaniem projektami informatycznymi, metodyka została rozwinięta w taki sposób, aby pomagać w zarządzaniu projektami we wszystkich sektorach. Według raportu AXELOS 2016 na temat PRINCE2 cztery branże wyprzedziły branżę IT w zakresie poziomu stosowania PRINCE2 (str. 29).
Egzaminy PRINCE2 są przeprowadzane w 19 językach. Certyfikacja jest więc nie tylko uznawana w wielu branżach – metodyka PRINCE2 zajmuje ugruntowaną pozycję na rynku globalnym. Raport AXELOS podaje również, że większość respondentów posiadających kwalifikacje PRINCE2 pochodzi spoza Wielkiej Brytanii (str. 11). Posiadanie uznanych na całym świecie kwalifikacji poszerzy Twoją sieć kontaktów i popyt na Twoje usługi.
2. Wspólne słownictwo
Ponad 150 organizacji z sektora publicznego i prywatnego tworzy wirtualny komitet konsultacyjny w zakresie PRINCE2. "Najlepsze praktyki" zdefiniowane przez PRINCE2 są zatem uzgadniane przez globalną sieć. Innymi słowy, język PRINCE2 jest językiem zarządzania projektami.
3. Elastyczność
Ponieważ istotą PRINCE2 są ogólne najlepsze praktyki, własność metodyki nie jest zastrzeżona. Do prowadzenia projektów zgodnie z PRINCE2 nie potrzeba żadnego specjalnego oprogramowania oprócz tego, które preferuje Twoja firma. Ogólny charakter metodyki ma również tę zaletę, że projekty PRINCE2 są elastyczne – metodyka nie określa rozmiaru firmy ani sposobu dostarczania projektów. PRINCE2 Agile® umożliwia praktykom na przykład łączenie struktury PRINCE2 ze zwinnym sposobem dostarczania.
4. Sposób na niepewność
Pracodawcy uwielbiają PRINCE2. Po części dlatego, że kandydaci znający tę metodykę są dobrze przygotowani na trudności. Przydaje się to zarówno w razie recesji, jak i wewnętrznych problemów w organizacjach. Pracodawcy traktują kandydatów PRINCE2 jako specjalistów od rozwiązywania problemów – jeśli w projekcie dojdzie do kryzysu, postulowana przez PRINCE2 koncentracja na nauce z doświadczeń, planowaniu i tolerancjach pomaga w ustabilizowaniu sytuacji.
PRINCE2 kładzie także nacisk na ciągłą zasadność biznesową i zarządzanie ryzykiem. Dla pracodawców jest to przydatne w okresach spowolnienia gospodarczego, kiedy sponsorzy wykazują mniejszą skłonność i zdolność do uruchamiania nowych ambitnych projektów. A ponieważ PRINCE2 jest kwalifikacją wspieraną przez rząd brytyjski i doskonaloną przez dwie dekady, postrzega się ją jako bezpieczną i niezawodną opcję.
5. Doskonałe kwalifikacje na początek
Ze wszystkich wymienionych tu względów PRINCE2 jest idealnym sposobem na rozpoczęcie zarządzania projektami. Pokazuje fundamentalne, rozsądne zasady i może nauczyć Cię mówić językiem zarządzania projektami. Mimo to PRINCE2 nie jest sztywną metodyką, lecz można ją dostosowywać do swoich potrzeb na wiele sposobów. Można ją stosować do dowolnego typu projektu o dowolnej skali. Można ją nawet zintegrować z innymi metodykami, na przykład zwinnymi.
Dodatkową korzyścią jest fakt, że szkolenie stacjonarne Foundation można ukończyć w ciągu trzech dni, a szkolenie e-learningowe w ciągu 10-12 godzin. Aby jeszcze bardziej ułatwić uzyskanie kwalifikacji, oferujemy Ci obietnicę zaliczenia szkolenia e-learningowego Foundation. Oznacza ona, że w razie niezaliczenia egzaminu kandydaci mogą bezpłatnie podejść do niego ponownie w ciągu trzech miesięcy od pierwszej próby. Większość innych firm szkoleniowych nie daje takiej obietnicy. Jeśli masz jakieś pytania lub potrzebujesz pomocy, odwiedź naszą stronę Kontakt.