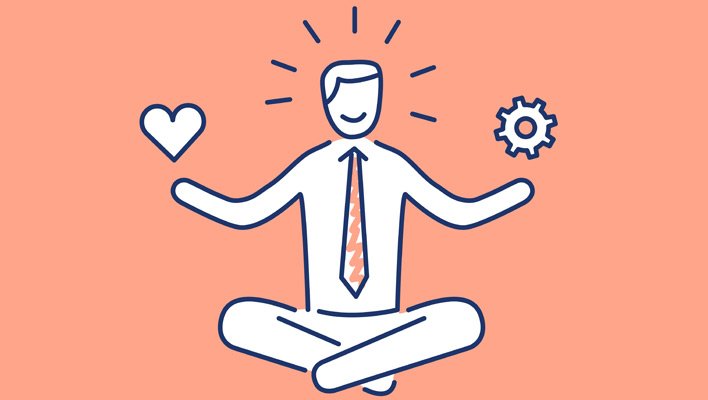 De kwaliteiten van een goede projectmanager
Posted on Friday, 6th August 2021 16:46. Submitted by ILX Marketing Team
Het is logisch dat we geloven dat het behalen van een certificaat in projectmanagement een veilige manier is om uw carrièrekansen, kennis van best practice en algehele vaardigheden te vergroten. Zonder de juiste persoonlijke vaardigheden kan een kwalificatie u echter alleen tot hier brengen. We hebben 4 essentiële eigenschappen op een rijtje gezet die u kunt gebruiken om uw PM-vaardigheden te upgraden van goed naar geweldig.
Organisatie
Mensen hebben de neiging om te geloven dat iemand van nature wel of niet goed georganiseerd bent, en dat voor diegenen die het wel in zich hebben het heel normaal is om altijd maar georganiseerd te blijven. Geen van beide is waar. U kunt uzelf een aantal organisatorische tactieken leren die bij uw persoonlijke stijl passen, maar ze vereisen hard werk, consistentie en doorzettingsvermogen.
Ongeorganiseerde projectmanagers worstelen of falen. De beste projectmanagers weten hoe ze nuttige organisatorische hulpmiddelen, zoals Gantt-diagrammen, kunnen afstemmen op de praktijken van hun eigen bedrijf en een reeks technieken kunnen toepassen om zichzelf en anderen te organiseren. Stel herinneringen in voor uzelf, maak actielijsten en zorg ervoor dat u beide regelmatig bijwerkt; organisatie kost tijd.
Communicatie
Projectmanagement kan door dit ene woord gedefinieerd worden. Projectmanagers onderhouden contacten tussen hun team, belanghebbenden, de stuurgroep, leveranciers etc. Informatie zal dus nauwkeurig en bondig moeten worden doorgegeven. In staat zijn om op verschillende manieren te communiceren, zal helpen. Dat betekent dat u een meer formele toon moet aannemen tegen belanghebbenden dan u tegen uw team zou gebruiken.
Een ander belangrijk aspect van effectieve communicatie, dat vaak over het hoofd wordt gezien, is om te weten wanneer u iemand geen informatie moet geven. Dit betekent natuurlijk dat u gevoelige informatie voor uzelf moet houden, maar ook dat u niet iedereen van de CEO tot de conciërge een cc van uw e-mails moet sturen. Overweeg of de informatie relevant is voor iedereen die het ontvangt en pas dit op de juiste manier aan.
Logica
Logica kan op een paar fronten belangrijk zijn. Eén projectmanagementpraktijk waarbij logica essentieel is, is risicomanagement. Dit vereist dat u lineair moet denken en historische informatie gebruikt om mogelijke conclusies te trekken. Logica helpt ook bij zowel organisatie als communicatie, zoals eerder besproken.
Logica kost ook tijd. Net als bij risicomanagement zult u door ervaringen uit het verleden weten hoe u logica toepast op toekomstige projecten. Neem de tijd om goed te beoordelen hoe de acties en processen van uw team van invloed zijn op het uiteindelijke resultaat en als iets niet lijkt te kloppen, vertrouw dan op uw gevoel en bekijk processen en oplossingen kritisch.
Empathie
Empathie is een van de belangrijkste sociale vaardigheden die een projectmanager nodig heeft voor effectief leiderschap. Het is in uw belang als projectmanager om uw team het gevoel te geven dat ze bij u terecht kunnen, zowel met problemen als met ideeën. Eerlijk zijn en openheid en begrip tonen kunnen een uitzonderlijke projectmanager onderscheiden van een gemiddelde.
Zoals met alle vaardigheden die in dit artikel worden genoemd, is empathie geen aangeboren talent dat niet aan te leren is. U kunt empathie cultiveren zoals elk ander vermogen: door te oefenen. Neem bewuste beslissingen om beter naar uw team te luisteren en let op hoe uw acties en hun omstandigheden van invloed kunnen zijn op hun humeur en prestaties. Onthoud dat empathisch zijn niet betekent dat u een doetje bent - zorg ervoor dat u ook uw eigen verwachtingen en grenzen duidelijk maakt.
Onderschat nooit de impact die uw sociale vaardigheden kunnen hebben op uw bekwaamheid als projectmanager. De tijd nemen om deze meer ongrijpbare vaardigheden te ontwikkelen, kan het werk van u en uw team een ​​serieuze boost geven en door het te combineren met een tastbare methodologie of raamwerk, onderscheidt u uzelf van andere PM's.