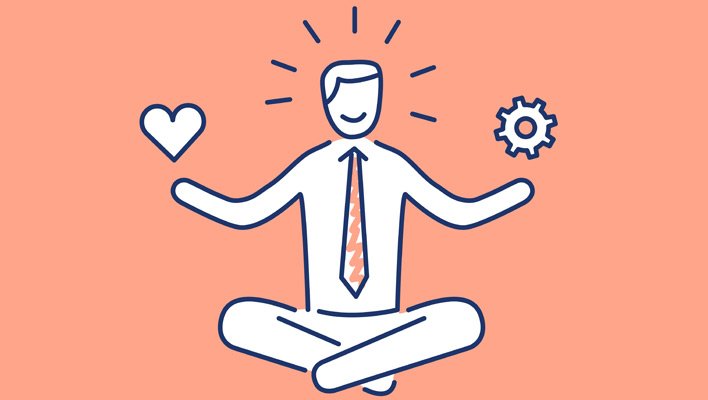 Cechy dobrego kierownika projektu
Posted on Tuesday, 10th August 2021 17:33. Submitted by ILX Marketing Team
Jesteśmy przekonani, że certyfikat z zarządzania projektami jest niezawodnym sposobem na zwiększenie szans rozwoju kariery, poznanie najlepszych praktyk i ogólne poszerzenie zestawu umiejętności. Jednak bez odpowiednich osobistych umiejętności same kwalifikacje nie zdziałają cudów. Oto 4 podstawowe umiejętności, dzięki którym Twoje dobre kompetencje zarządzania projektami mogą stać się doskonałe.
Organizacja
Ludzie zazwyczaj uważają, że albo ma się wrodzone umiejętności organizacyjne, albo nie i dla tych, którzy posiadają ten dar, utrzymywanie dobrej organizacji to bułka z masłem. Nic bardziej mylnego. Można nauczyć się wielu taktyk organizacyjnych, które będą pasowały do Twojego własnego stylu pracy, ale wymagają one ciężkiej pracy, konsekwencji i wytrwałości.
Niezorganizowani kierownicy projektów muszą włożyć dużo wysiłku albo odnoszą porażki. Najlepsi kierownicy projektów wiedzą, jak wykorzystać przydatne narzędzia organizacyjne, takie jak wykresy Gantta, do praktyk swojej firmy i stosują szereg technik organizowania pracy swojej i innych. Ustawiaj sobie przypomnienia, twórz listy rzeczy do zrobienia i pamiętaj, aby oba te narzędzia regularnie aktualizować. Na organizację trzeba poświęcić czas.
Komunikacja
Tym jednym słowem można zdefiniować całe zarządzanie projektami. Kierownik projektu przekazuje informacje swojemu zespołowi, interesariuszom, komitetowi sterującemu, dostawcom i nie tylko, dlatego musi komunikować się w sposób precyzyjny i zwięzły. Pomocna jest umiejętność komunikacji na różne sposoby, mniej lub bardziej formalne. Przykładowo w komunikacji z interesariuszami używany będzie bardziej formalny ton niż w komunikacji z zespołem.
Trzeba też wiedzieć, kiedy nie należy podawać komuś informacji – to kolejny, często pomijany aspekt efektywnej komunikacji. Oznacza to oczywiście zachowywanie dla siebie informacji poufnych, lecz także niekopiowanie wszystkich, od prezesa do dozorcy, w wiadomościach e-mail. Zastanów się, czy dane informacje są faktycznie potrzebne odbiorcom i odpowiednio je dostosuj.
Logika
Logika dotyczy wielu różnych aspektów. Jedną z praktyk zarządzania projektami, w których logika jest absolutnie niezbędna, jest zarządzanie ryzykiem. Wymaga ono wykorzystania myślenia liniowego i danych historycznych do wyciągania wniosków. Logika pomaga również w organizacji i komunikacji, które omówiliśmy wcześniej.
Logika wymaga także czasu. Podobnie jak w przypadku zarządzania ryzykiem, doświadczenia z przeszłości pokazują, jak zastosować logikę do przyszłych projektów. Poświęć czas na właściwą ocenę tego, w jaki sposób działania i procesy Twojego zespołu wpłyną na ostateczny wynik. Jeśli coś jest nielogiczne, zaufaj swojej intuicji i przyjrzyj się krytycznie procesom i rozwiązaniom.
Empatia
Empatia jest jedną z najważniejszych umiejętności miękkich potrzebnych kierownikowi projektu do skutecznego przywództwa. W Twoim interesie jako kierownika projektu jest to, aby Twój zespół wiedział, że może Ci zaufać, zarówno jeśli chodzi o problemy, jak i pomysły. Szczerość, otwartość i wyrozumiałość to cechy odróżniające wyjątkowego od przeciętnego kierownika projektu.
Empatia, tak jak wszystkie zdolności wymienione w tym artykule, nie jest wrodzonym talentem, a więc można się jej nauczyć. Możesz ją ćwiczyć, tak jak każdą inną umiejętność. Zrób świadome postanowienie, aby uważniej słuchać swojego zespołu i zwracać uwagę na to, jak Twoje działania i okoliczności dotyczące zespołu mogą wpłynąć na jego nastrój i wydajność. Pamiętaj: empatia nie oznacza, że masz na wszystko przymykać oko – upewnij się, że Twoje oczekiwania i granice też są dla wszystkich jasne.
Nigdy nie lekceważ wpływu, jaki Twoje umiejętności miękkie mogą mieć na sprawne zarządzania projektem. Poświęcenie czasu na rozwijanie tych mniej namacalnych umiejętności może zdecydowanie poprawić efektywność Twoją i Twojego zespołu. A połączenie ich z konkretną metodyką lub ramami zdecydowanie wyróżni Cię spośród innych kierowników projektów.