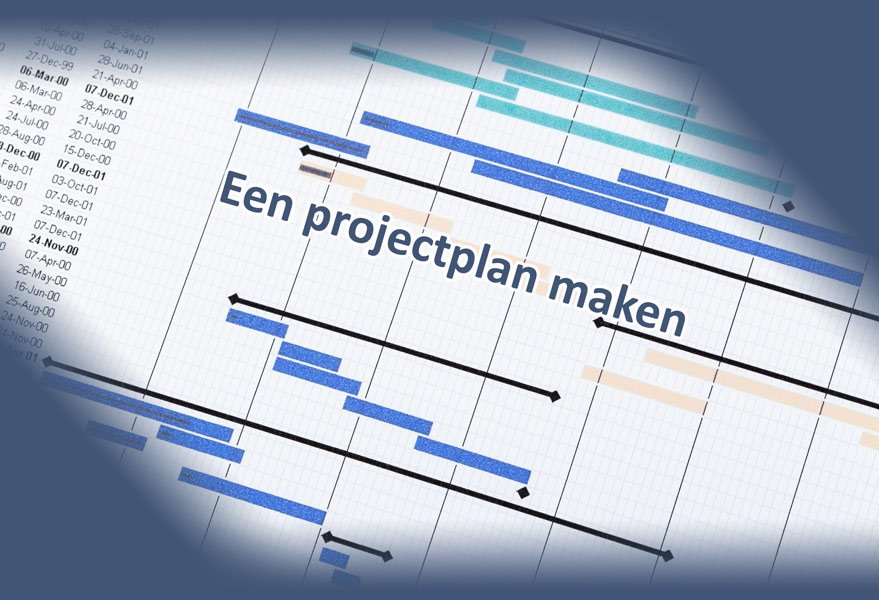 Een projectplan maken
Posted on Friday, 6th August 2021 16:24. Submitted by ILX Marketing Team
Hoe groot of klein uw project ook is, een gedetailleerd en goed doordacht plan helpt om het project probleemloos te laten verlopen en de beste resultaten te bereiken. Het maken van een projectplan is in feite een van de belangrijkste onderdelen van het hele proces. Doe het goed, dan laat u het project goed van start gaan. Het biedt uw team de informatie die ze nodig hebben om tot het project succesvol af te kunnen ronden. Doet u het niet goed, dan heeft het project wellicht al geen kans van slagen voordat het is begonnen.
Om u te helpen een samenhangend, praktisch en logisch plan samen te stellen, laten we u zien wat een plan goed maakt en hoe u deze kunt opstellen.
Breng uw team op de hoogte van het belang van het projectplan
Het is essentieel dat uw team, belanghebbenden en andere relevante partijen het belang van uw projectplan begrijpen. Praat met alle betrokkenen over hoe het plan uw aanpak zal bepalen, informeer uw teamleden en begeleid de verschillende fases van uw project. Toon ze indien nodig voorbeelden van andere projectplannen zodat ze precies kunnen zien wat u probeert te doen.
Onderzoek
Voordat u uw projectplan schrijft, moet u uw huiswerk doen. Hoe meer onderzoek u doet, hoe gedetaileerder en nuttiger uw plan zal zijn. Een goede projectmanager moet goed geïnformeerd zijn over de achtergrond, de reikwijdte en de doelstellingen van het project.
Benoem uw doelstellingen
Om een ​​succesvol projectplan te maken, moet u de doelstellingen van uw project duidelijk en beknopt benoemen. Centreer uw projectplan op deze doelstellingen en stel uw doel duidelijk vast.
Bepaal uw aanpak
Gebruik uw projectplan om uw aanpak te schetsen en te omschrijven. In deze fase kunt u besprekingen houden over de specifieke rollen en verantwoordelijkheden van elk teamlid. Hoe meer details u geeft, hoe nuttiger het projectplan in elke fase van het proces zal zijn.
Benoem iedereen die een belangrijke rol zal spelen, inclusief de projectmanager, teamleiders en collega's die verantwoordelijk zijn voor communicatie. Gebruik het plan om de verantwoordelijkheden en verwachte doelen van elk teamlid te beschrijven. Zorg ervoor dat het projectplan ook informatie bevat over naar wie elke persoon rapporteert en tot wie zij zich kunnen richten met twijfels of zorgen
Identificeer potentiële problemen
Het identificeren van potentiële problemen is een belangrijk onderdeel van planning. Denk aan alle dingen die uw project kunnen vertragen, gevolgen hebben voor uw team en uw deadline kunnen beïnvloeden. Als u nu potentiële valkuilen kunt ontdekken, zou u het gemakkelijker moeten vinden om er gaandeweg mee om te gaan.
Lees meer over projectplannen en ontvang tips en advies voor projectplanning, door onze site te bezoeken of contact op te nemen met een lid van ons team.