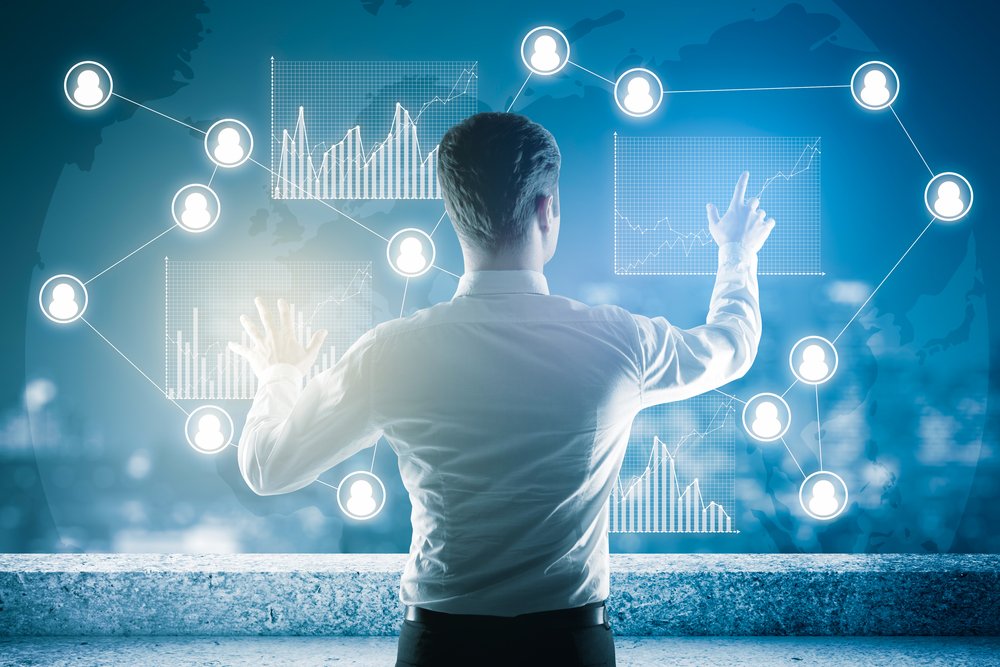 The future of project management jobs across the globe
Posted on Thursday, 30th June 2022 11:30. Submitted by ILX Marketing Team
Despite ongoing economic uncertainty, one thing is clear: job seekers are in control. The PMI 2022 Jobs Report has just been released, and the resounding message is – the need for project professionals is growing all across the globe!
Here at PRINCE2, we're keen to explore what this means for project professionals. Where are your skills going to be in top demand in the future? And which sectors are investing, innovating, and leading change? We're here to summarise the findings of PMI's Jobs Report and delve into the career opportunities on offer amid recovery. Read on…
The changing face of the project profession
PMI's latest report echoes the findings from their 2021 Talent Gap Report, which uncovered that 2.3 million new project management employees are needed each year in order to meet global demands by 2030. As we recover from the COVID-19 pandemic, organisations are looking to rebuild and forge paths for reinvention. The floodgates have been opened and the acceleration of change is set to be monumental, making the need for new project talent paramount!
Along with new ways of working, the past two years have pushed for the delivery of innovative solutions. As a result, we are seeing vast investment and job opportunities in sectors such as healthcare, infrastructure, renewable energy projects, IT and technology and more. Let's take a look at what emerging trends are driving demand for project leaders around the world…
The need for project managers in the energy sector
Governments and world leaders are setting ambitious targets in the energy sector, and there is real pressure across the globe to deliver results. In China, the economy has experienced a slight slowdown, but it is predicted a number of factors should contribute to increased project activity, including consumer spending increases and China's energy transition plan.
The need to get ahead of climate change risks and the steep goals to reduce greenhouse gas emissions are triggering public and private companies alike to ramp up their sustainability efforts. This is sparking project activity — and demand for project leaders. China has pledged large sums towards a series of green energy projects, including wind farms, solar stations and biomass power. It also plans to invest an estimated US$300 billion to build ultrahigh voltage power lines that will run across the entire country.
Similarly, in France, President Macron has committed €8 million to energy initiatives as part of his France 2030 plan. With the aim of becoming a leader in green hydrogen, the country will be looking to attract new project talent to help them reach their goals over the next few years. While the Middle East and North Africa have long been associated with fossil fuels, they too are now committing to green energy targets. The region has a huge number of energy megaprojects underway and project workers are coveted.
Project roles in IT and technology continue to rise
Rapid digitalisation is another of the biggest drivers increasing demand for project professionals. In Europe, the IT sector has been struggling to fill a talent gap, even before the pandemic. However, the State of European Tech report has shown that tech funding has hit an all-time high – US$121 billion was invested during 2021, almost three times that of 2020. This signals growing opportunities for project professionals in the IT sector.
Pandemic-driven digitisation is evident. More than ever, organisations are aiming to not just keep up with technology, but get ahead! They are looking to optimise the customer experience, automate tasks and future-proof themselves. There is a growing number of project positions in emerging technologies such as AI, blockchain, electric vehicles and IoT. In India, many new IT projects are opening up and there is great demand for project staff. Janani Raju, engineering manager at Bosch Global Software Technologies, Bengaluru. Says:
"Companies are willing to invest more for project managers with entrepreneurial mindsets, who can influence culture change and are able to build durable, cohesive teams."
IT remains a strong sector for job opportunities in Africa too. Nearly a third of global aid, roughly 32 billion dollars, is spent in Africa. It is fuelling new development jobs across the region, up to 45% of which will need project talent. In particular, funding for fintech (financial technology) start-ups is surging. In October, Google pledged US$50 million to help African start-ups, with plans to invest US$1 billion over the next five years in African tech initiatives. That should translate to a wave of project activity and related jobs in 2022 and beyond.
The far-reaching demand for project professionals
Organisations in almost all sectors will see a growing need for skilled project managers in the coming years. The skills sought after by businesses will include tech know-how, empathy, expertise in sustainability, and innovativeness. As companies look for new ways to recover financially, they will be seeking out innovative leaders who can offer great solutions, at a lower cost and delivered in a shorter time.
Manufacturing companies in South Asia are willing to invest more in project managers with strong innovation and leadership skills, as despite the pandemic, the demand for products manufactured there has continued to increase over the past 2 years. Supply chain problems have led countries such as the US and Canada, along with China, to look toward automation and digitalization in order to protect against future disruption. Recent supply chain bottlenecks will continue to cause issues, particularly in the transportation and construction sectors, where project managers will be brought in to get a handle on the situation. Along with digital skills, Agile experience will top the job listings in these sectors.
In fact, the pandemic has really taught every industry the value of Agile. Being able to work in a flexible way, pivot, and adapt is now a key skill for project managers. The demand for project talent is high around the world, and there is great opportunity for project professionals. It is evident from PMI's 2022 Jobs Report that now is the perfect time to take your project career to the next level!