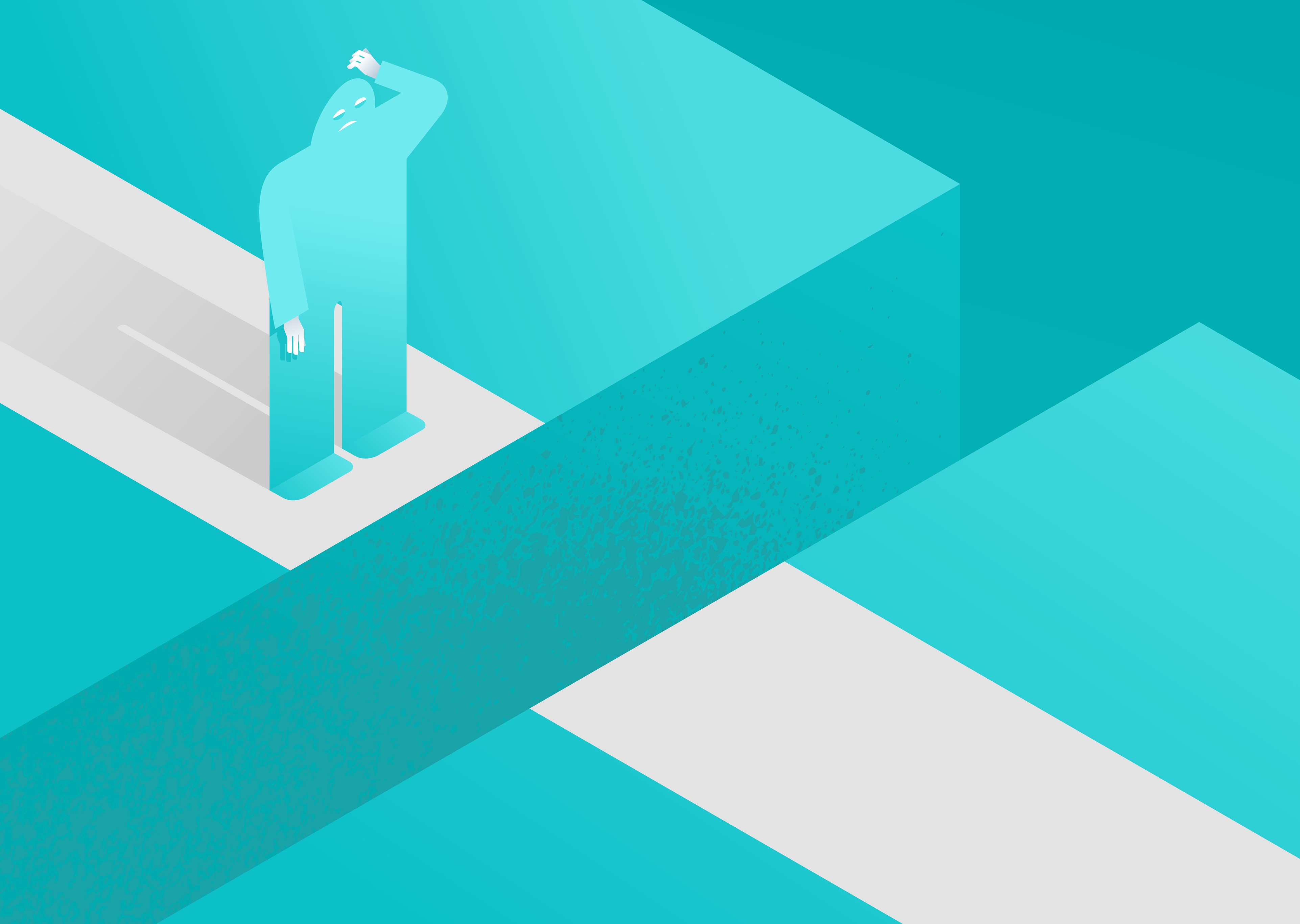 How the pandemic has stalled our career development (and how to get it back on track)
Posted on Tuesday, 24th August 2021 15:23. Submitted by ILX Marketing Team
A survey has found that 1 in 5 employees has had an appraisal or promotion postponed due to the pandemic! Fewer one-to-ones with managers, less employee investment and fewer opportunities for progression are stalling our career development. We're taking a look at where the problem lies, and how we can work to get our careers back on track.
Greater challenges, same pay
There's no doubt about it, COVID-19 created vast challenges for every business. It was sink or swim for many, and those who have managed to pull through owe their success to their employees. Without good leadership and teams ready to rally around, innovate and adapt, many organisations could have collapsed.
Beyond having to adapt to working from home and all its associated challenges, professionals have faced even more demands throughout the pandemic. Companies have been loading staff with new responsibilities. Often these are not in line with their skill set and go unrewarded financially. Taking on greater tasks, beyond your role, may keep your job interesting and satisfying as you rise to the challenge. However, increased duties should also mean increased pay.
The solution: Now is the time to have those tough conversations about your salary. A quarter of employees report having fewer 1-2-1s with line managers during the pandemic. If you fall into this category, then request a meeting as soon as possible. Regular check-ins like these are vital for discussing your role with your superior. A 1-2-1 is your opportunity to set goals for progression and highlight where you have gone above and beyond. They also offer an opportunity to review your position. If you have been a key influencer or decision maker for your company through these challenging times, then you deserve reward and recognition.
Hesitancy in an uncertain world
As the pandemic wears on, much of the business world is still facing disruption. Over the last 18 months, companies have had a crash course in change management, and not to take things for granted. The issue lies in that businesses are still navigating uncertainty and this is having a knock-on effect on our career development. Companies are reluctant to promote employees as they try to keep overheads down, in many cases as a way of clawing back lost business. Similarly, businesses are prioritising spending in other areas and are not investing in their employees in order to advance their careers.
The solution: Be frank with your boss. Organisations are becoming more transparent, and leadership is becoming more open. If finances are a sticking point due to uncertainty in the market, then work together with your superiors to explore other ways in which you can progress. Does the company have any untapped training resources you could try? Or how about a lateral move to a new position to deepen your experience and broaden your skills?
Doing what's right for your career development
If you are among those who feel that the pandemic has put your aspirations on the back burner, then now is the time to take action. Change is required in order to progress, and as we learn to live with the coronavirus, you must take back control over your career.
If, after talking honestly and openly with your current employee, you still feel stunted in terms of career progression, it could be time to take matters into your own hands. Gaining a professional development certification is a perfect way of evidencing and enhancing your skills. Courses such as PRINCE2 Agile will broaden your skills as you discover this more flexible methodology.
The good news is that, if you are looking elsewhere and considering alternative employment, employers are increasingly looking for individuals with a wide skill set. Companies who had to make redundancies during COVID-19 lockdowns are now stabilising and looking to rebuild. And an industry-wide shake up is opening exciting new opportunities for those who are able to demonstrate an extensive variety of competencies.
Approached strategically, you can get your career progression back on track and continue climbing that ladder. Ultimately, you must do what is best for your career, and should not let the pandemic cause any further standstill. Take back those reigns, reshape, drive, and direct your career!