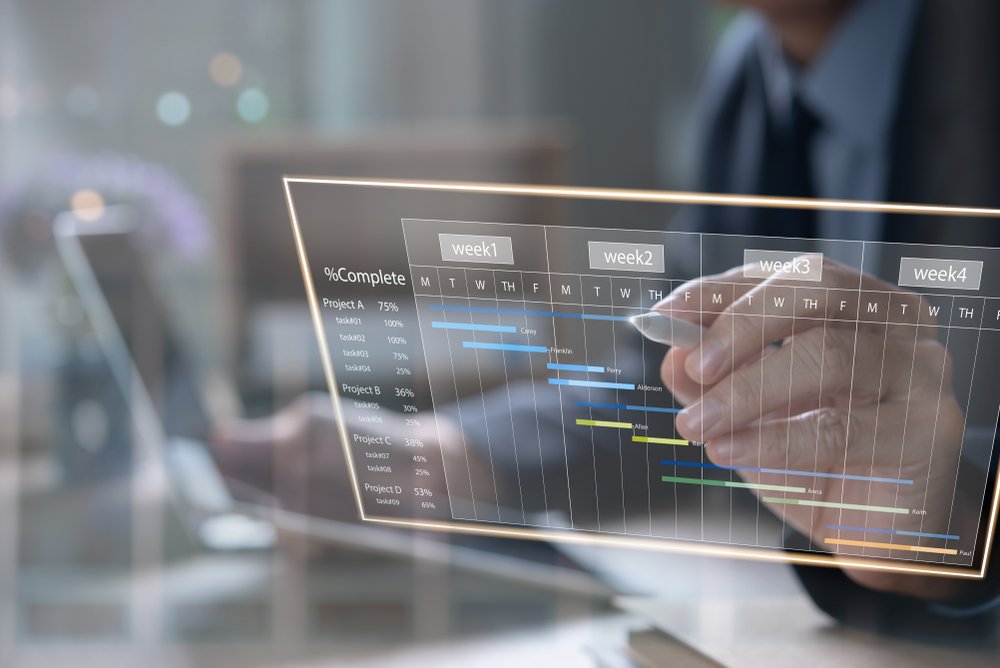 How to keep projects on track
Posted on Monday, 24th February 2020 09:36. Submitted by ILX Marketing Team
Flexible practices can help in the challenging moments of a project, whilst traditional practices ensure you keep your eye on the prize in terms of the end goal. When it comes to striking the balance between strict project scheduling and the creativity of working in an agile way, these top tips will help you keep your project on track.
Aligning expectations from the get-go
Some of the biggest hiccups in a project come from differing expectations. Prevent this by defining end goals at the start of a project so that all parties are on the same page. Be sure to communicate clear goals with teams so that they are familiar with the desired outcomes.
You should also ensure you are managing client and stakeholder expectations from the early stages. Clearly setting out the level of work, time and costs involved in executing tasks will contribute to client and stakeholder satisfaction. What's more, shared expectations can greatly improve collaboration on all levels.
Involve teams in the wider business
Communicating a project's goals to teams should not be limited to the project briefing. Revisiting and readdressing the intended outcomes throughout will help keep a project on track. What's more, ongoing discussions will improve team morale and motivation as they feel involved and recognise their contribution to the bigger picture.
Whilst you don't want to bog team members down with talk of business drivers, objectives and threats, sharing this knowledge at a high level can improve their understanding of the wider business and help them view a project holistically. Armed with this knowledge, you may even find team members can offer creative solutions should a problem arise. Involving teams in the wider business has the potential to be win-win.
Say no to scope creep
Scope creep is said to be a top factor in project delays and can have a hugely detrimental impact on budget too. Careful planning and execution minimises scope creep in advance. As mentioned, aligning expectations at the beginning of a project is often key to achieving this.
More often than not, a project's success is defined by it being delivered on time and on budget, and any additions to the scope are overlooked when measuring success. With this in mind, you can say 'no' to scope creep if it is going to cause delays or be costly. Explain to the client or stakeholder that the change request is outside of your agreed scope and reassure them that this can be saved for future phases as part of an ongoing project.
Be adaptable
Providing your team with PRINCE2 agile training will encourage adaptable working practices. This course combines the flexibility and responsiveness of agile with the clearly defined framework of PRINCE2. Essentially benefiting them with the best of both worlds.
With practice and guidance, being flexible to change and responsive to issues will become more familiar and less alien to your team. You will soon find the team are solving problems on the fly, without interrupting the course of the project.
Keep an eye on progress
If you are working on a project in phases or sprints, it's a good idea to check in after each stage. Hold a phase debriefing session so you can assess progress against the roadmap, and reflect on any possible improvements going forward.
Perhaps you've been distracted by interruptions throughout this phase? Take steps to prevent these and limit distractions during the next stage. Or maybe you didn't tackle project challenges as creatively as you could have. Whatever the obstacles, ongoing critical analysis allows you to remedy any downfalls and can ensure smoother progression in upcoming phases, in turn keeping the project on track.